A Real Flame. Is it Real Right?
It certainly looks real. Our Burro™ Flame Humidifier uses a combination of Ultrasonic Humidifying Technology with Intelligent LED's to create a flame effect.
With a Unique and Sleek Design, it is a Specially-Designed cool mist air humidifier for the bedroom, nightstand, and office desk, fitting narrow space for better air wherever you are.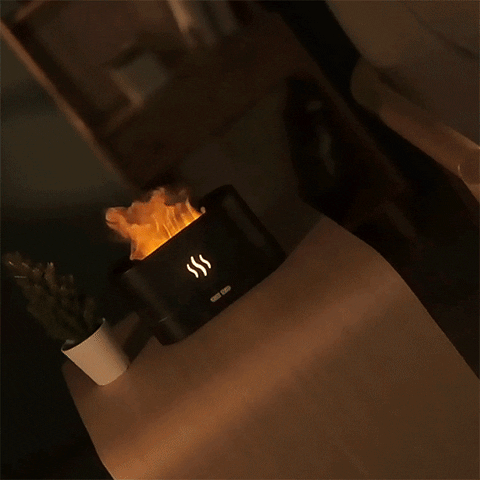 Fully Simulated Fireplace Flame
We spent a lot of time adjusting the color of the flame, and also had to create lighting in a variety of colors. Finally, we chose a 100% true flame reproduction color. We have finally decided on this plan and we hope you enjoy it.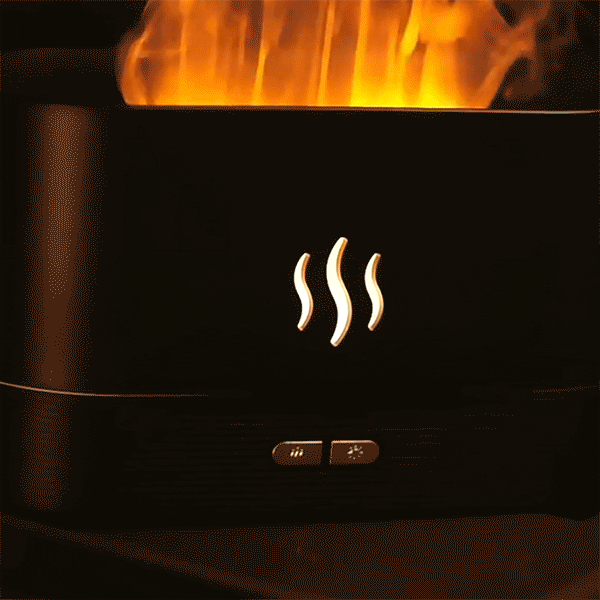 You can add essential oils to the water to relieve fatigue, reduce stress. Our Flame Diffuser tank is 180ml which will last about 7 hour humidifying, which can purify and humidify the air to keep you away from dry skin and chapped lips.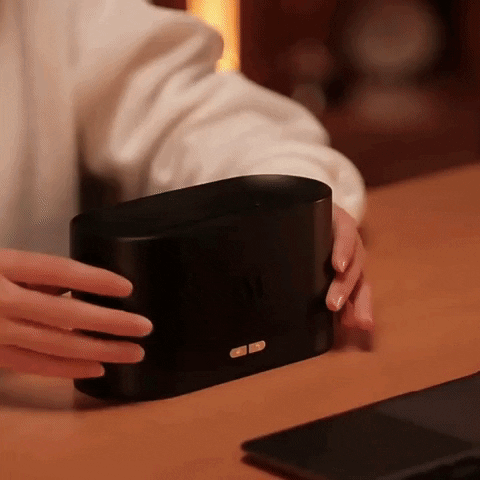 How to Breathe Better, Sleep Better, and Live Better at Home!
Dry air can become a source of unnecessary discomfort even if you have not noticed:
Are you experiencing dry coughing/ really dry throat?
Do you snore at night or your nose feels congested?
Does your skin become flaky, dry or itchy when you wake up in the morning?
Do your kids find it difficult to sleep for a full night?
If any of the above rings true to you, then dry air might be the underlying cause.
Burro™ Flame Humidifier Lamp - You Answer to Dryness.
Our Air Humidifier is a Wholesome Solution for Adults, Kids and Babies alike. Place it in any room around the house and sleep, meditate, read, or relax with your family- as comfortably as possible.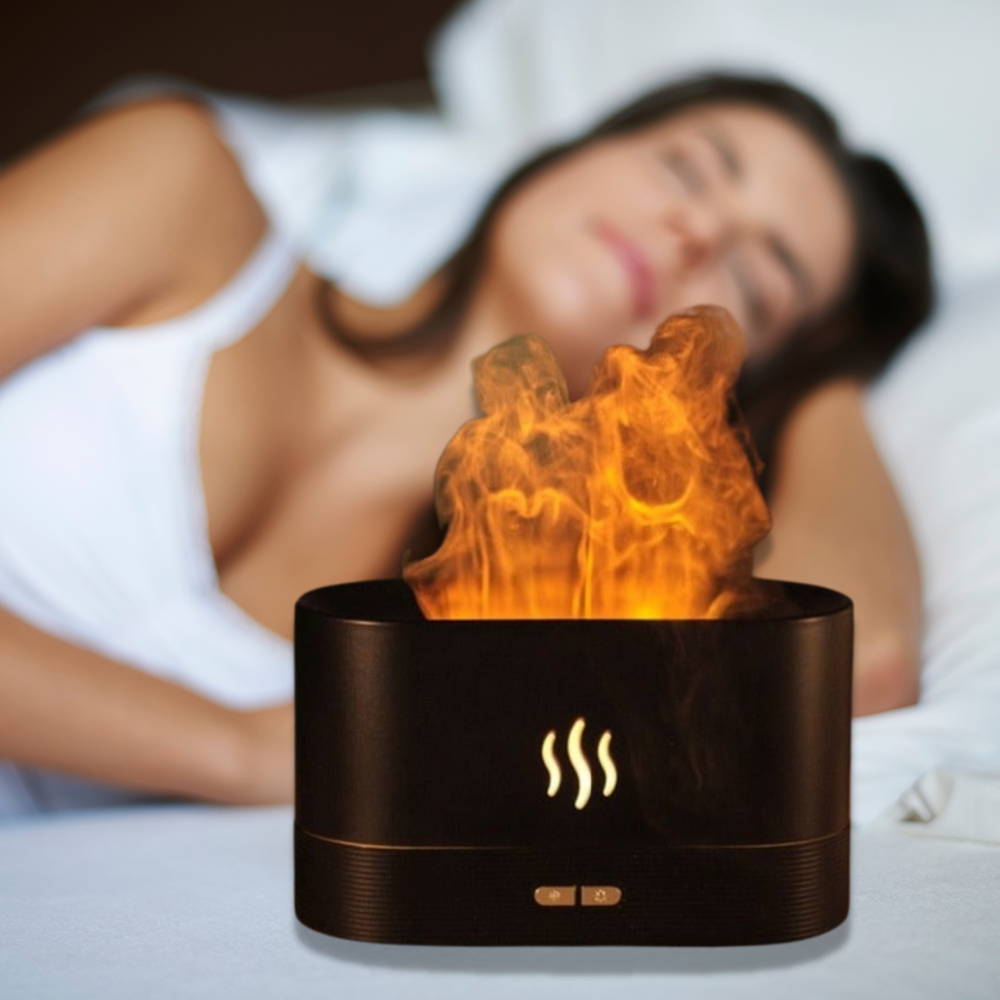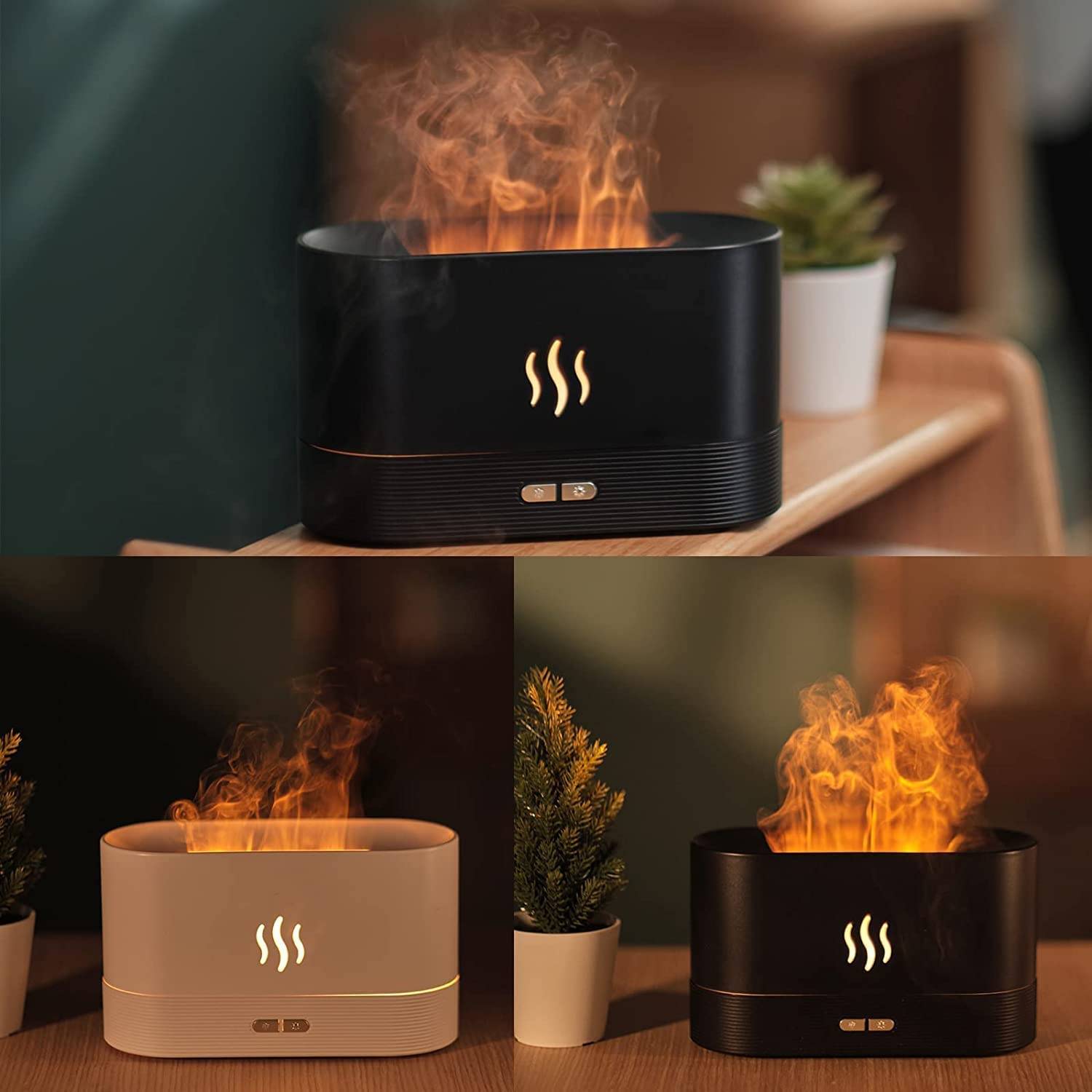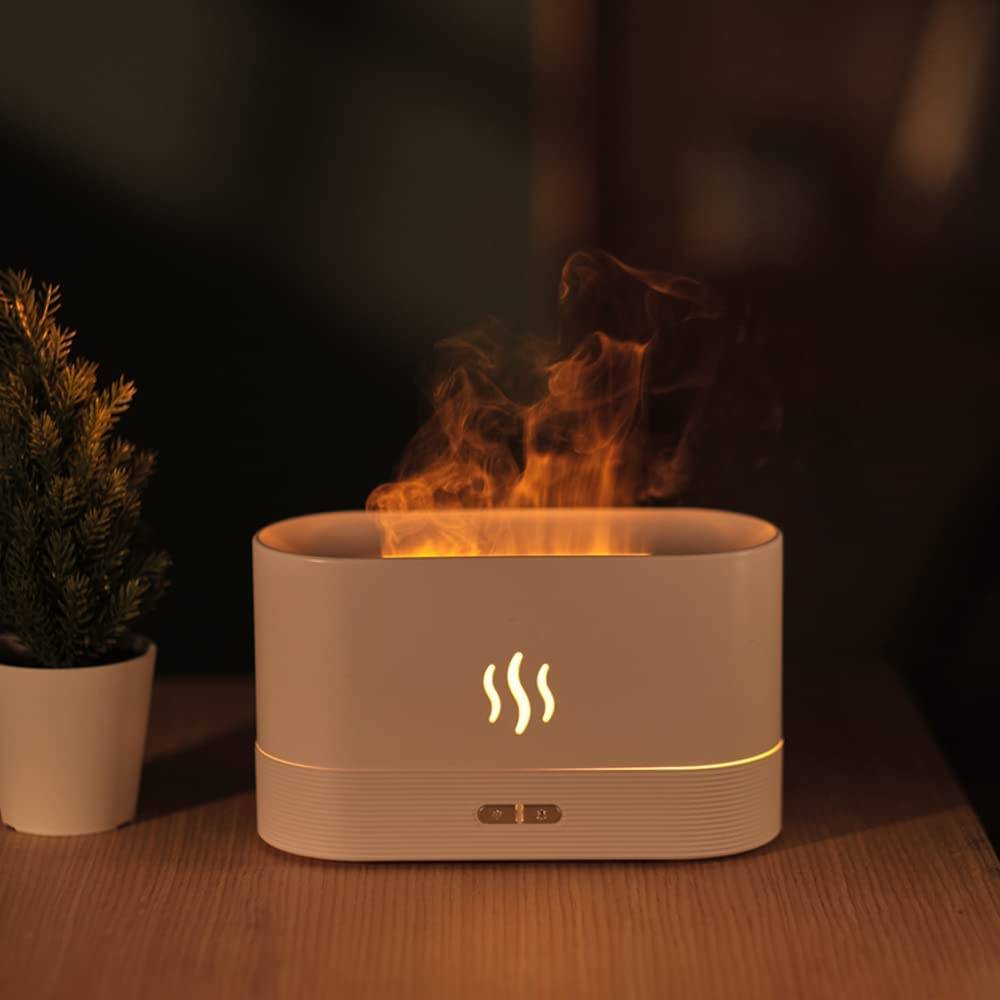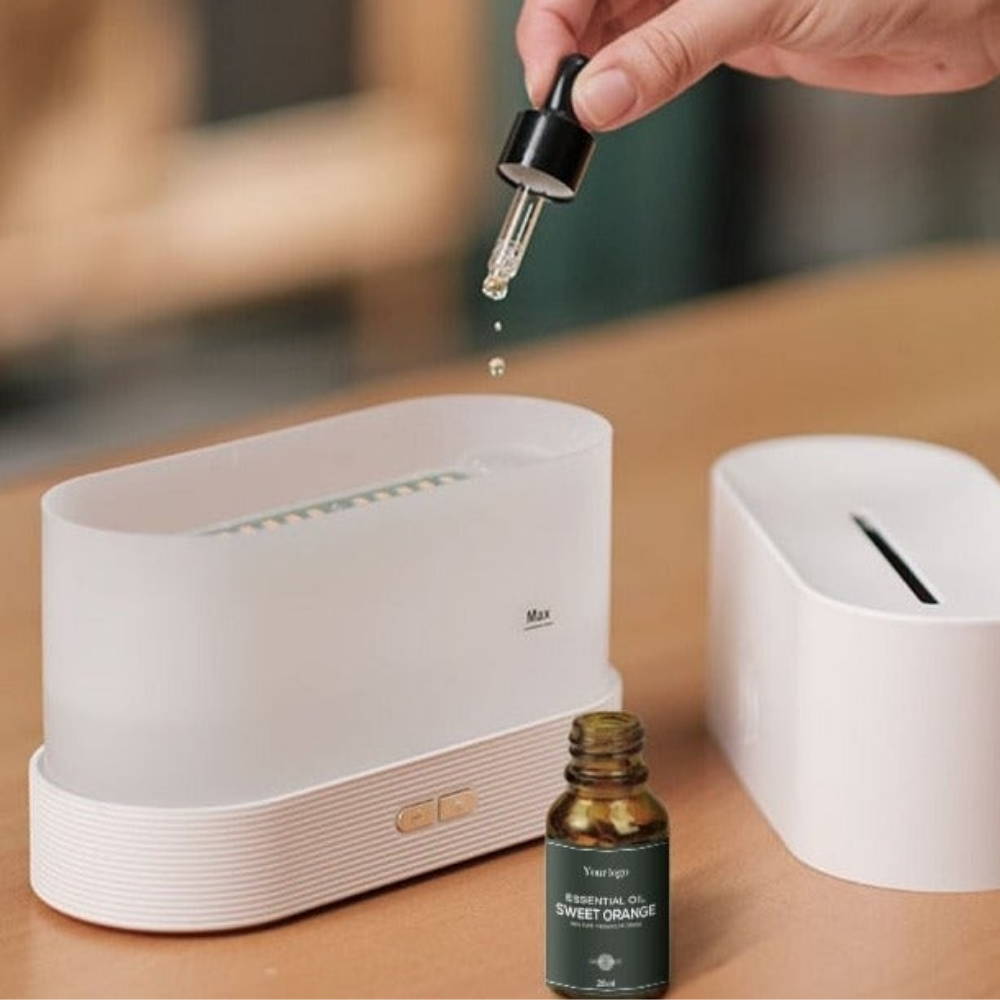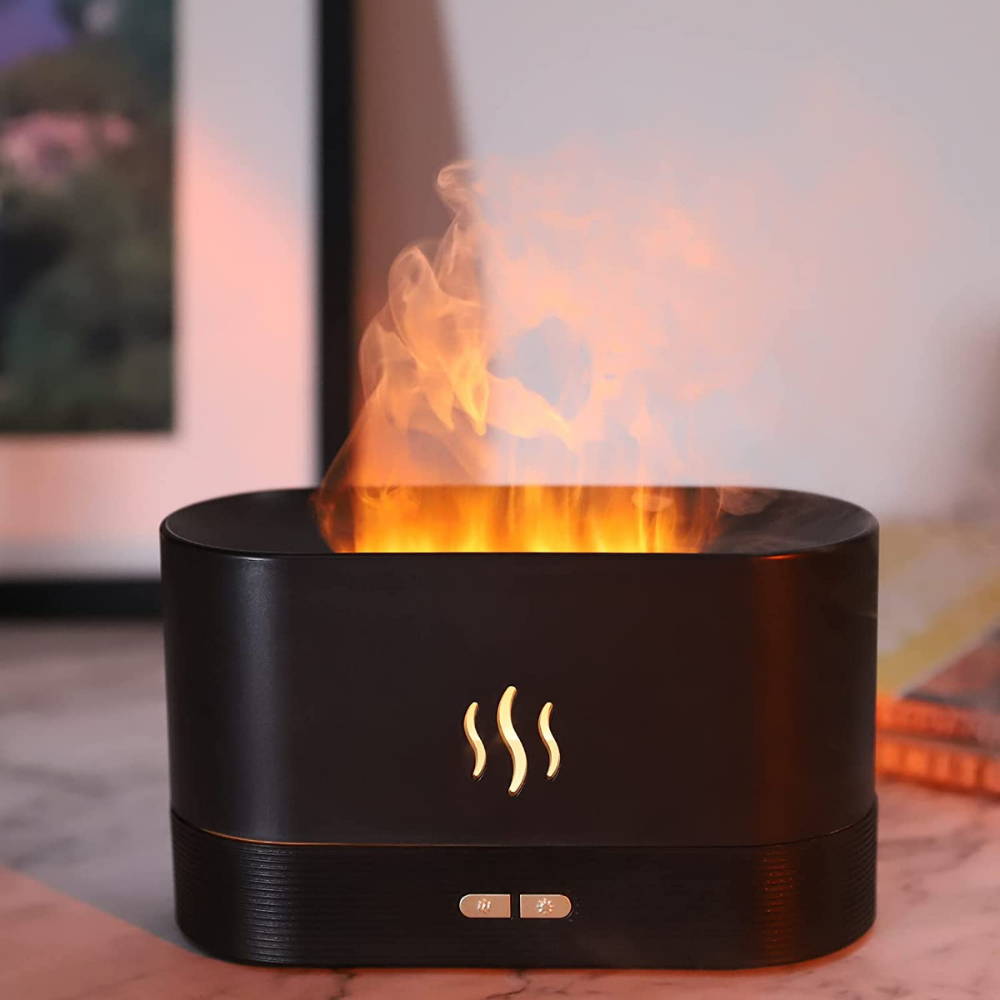 Product name: Burro™ Flame Humidifier
Water tank capacity: 180ml
Rated input: DC5.0V/2.0A
Working current: ≤900mA
Rated power: <4.5W
Spray volume: 15- 20ml/h
Product Size: 171 *75* 101mm
Product material: ABS/PP/Electronic components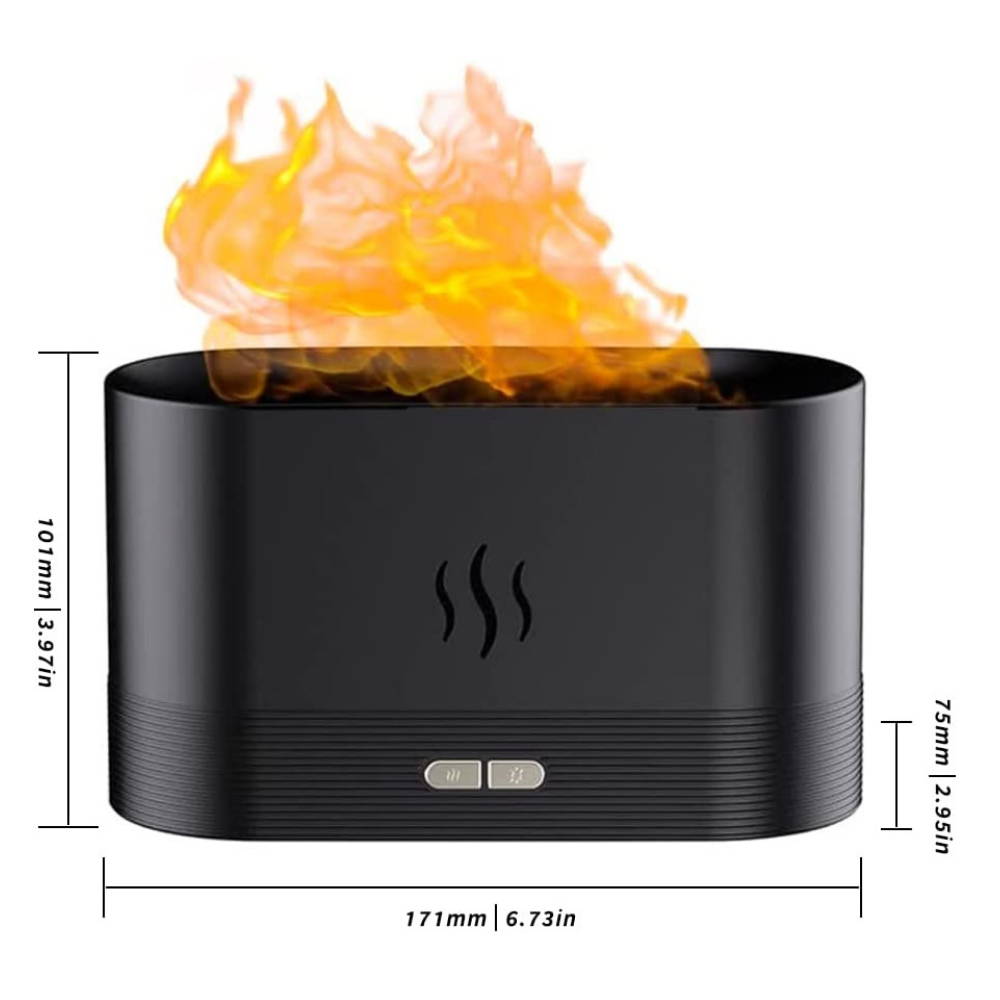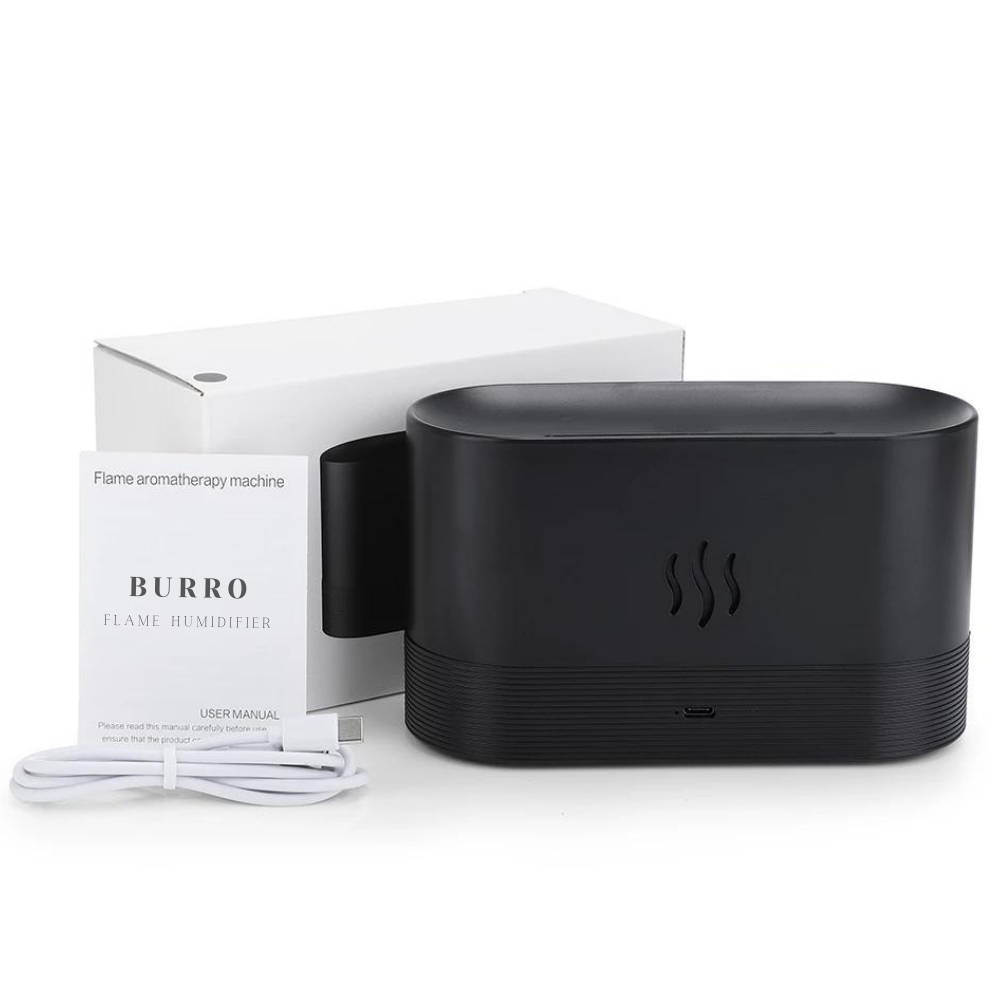 Product: Burro™ Flame Humidifier Lamp*1
USB cable*1
Manual*1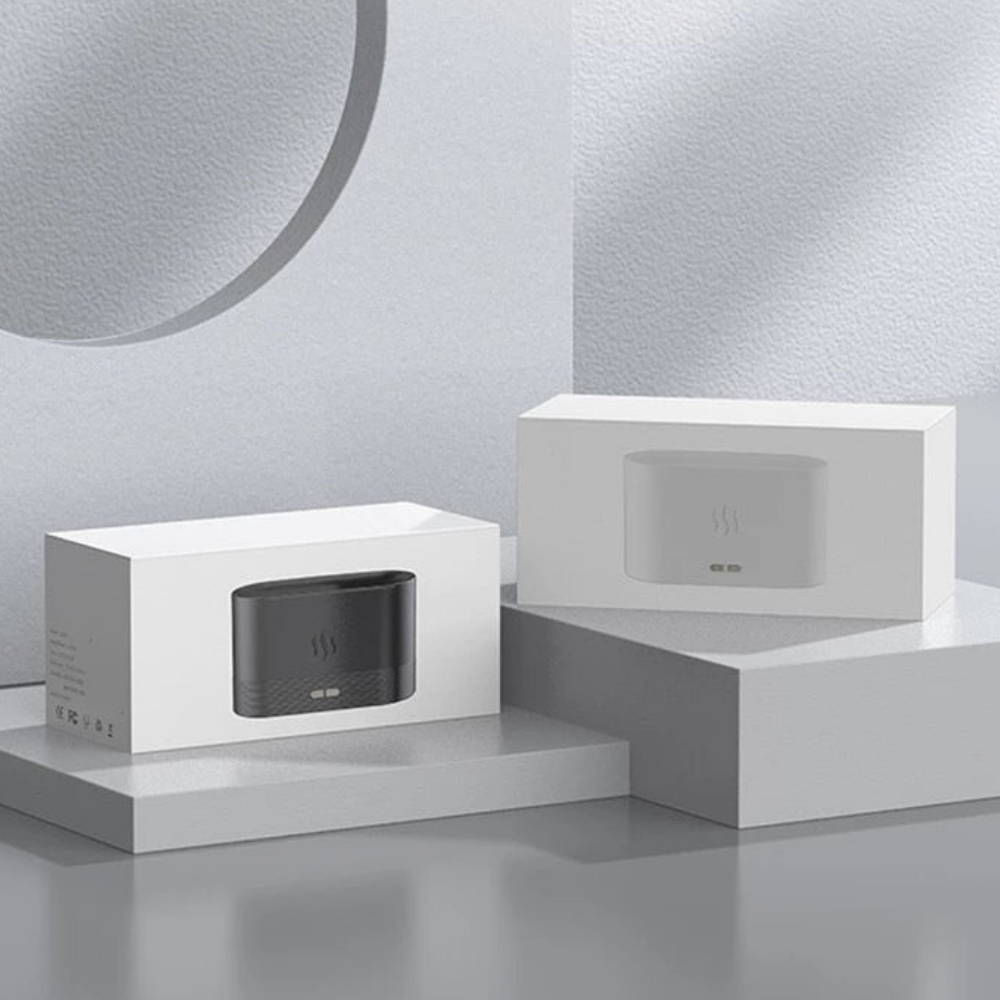 WORLDWIDE LIGHTING FAST SHIPPING
We are selling our products in US/Europe, good logistics structure allow us to have an edge over competitors and deliver parcels faster than anyone else.U.S orders will be shipped via USPS & FedEx and International Orders will be shipped depending on the fulfillment center the product is from.
24/7 SUPPORT VIA-EMAIL
We have the most friendly customer support, who is ready 24/7 to help you and will do whatever it takes to solve your problem. Every customer is important and will be treated personally. If you want to ask - Contact us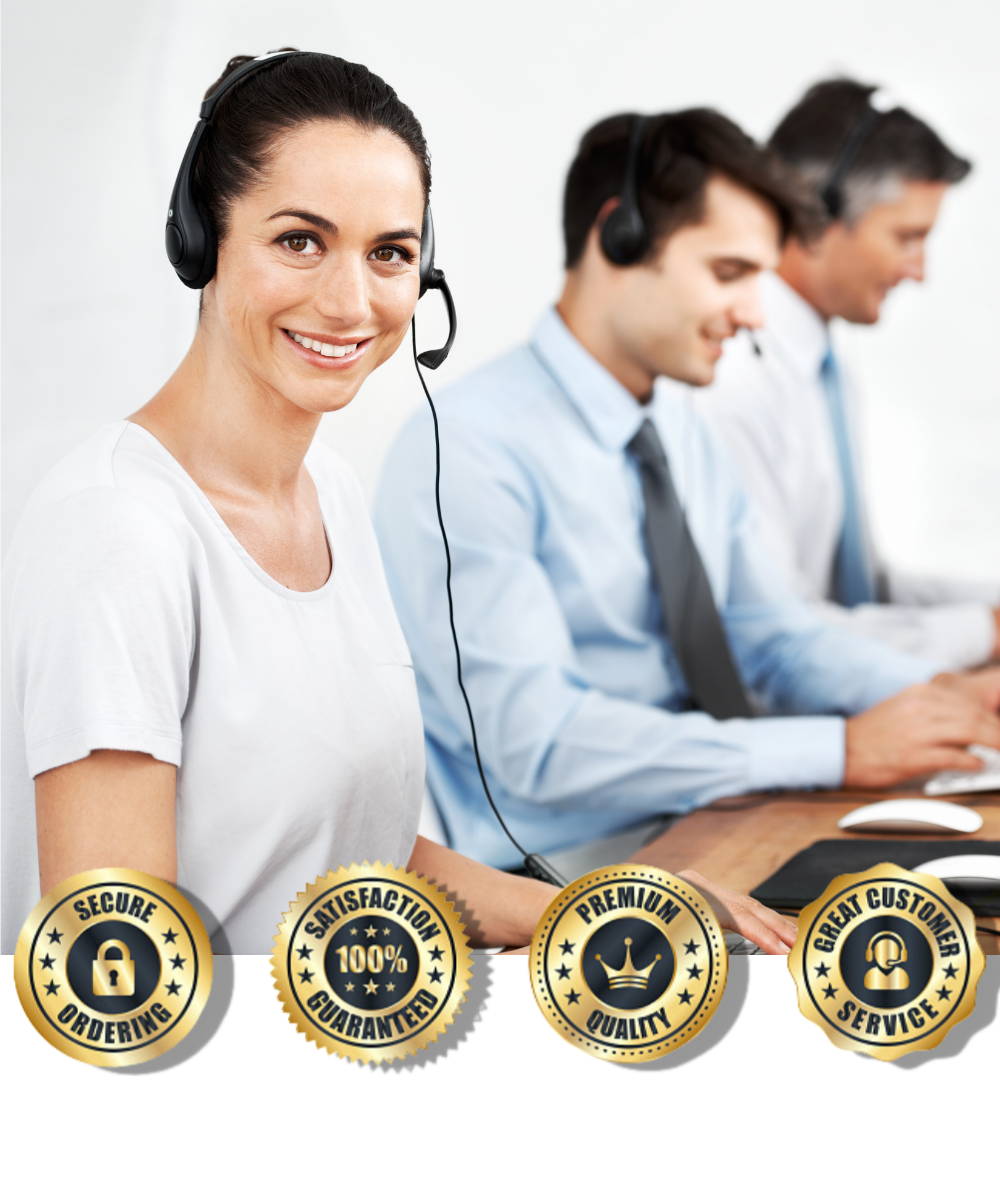 FREQUENTLY ASKED QUESTIONS
Does this emit cool or warm air?
There is no heating function for this unit. The air is cool or room.
It comes with a USB cable. You do not charge it it needs to be plugged in. You could either plug it into a USB port.
Can it operate with just water, no oil?
It can also be used without essential oil
Does it automatically turn off after a few hours?
When the water in the container is not enough, it will automatically shut off (the water in the container can be used for about 7 hours, do not add water beyond the maximum level).
Does it work on battery or you need to have it always plugged in ?
It does not have an internal battery, so it needs to be plugged in to a power source to operate. You could use an external battery as a power source if you wanted to.
Do I have to use distilled water?
Any water is fine as long as it's not hot water.
Its not intended for your car. The diffusser uses water and oil scent to make it work, so I wouldn't put it in a car. For that reason it's not made for your car.Spillage will happen most lickly. Also the diffuser doesn't come with a car charger.
Secure one-click checkout with these payment options
Our Customers love this product and rated it (4.9)