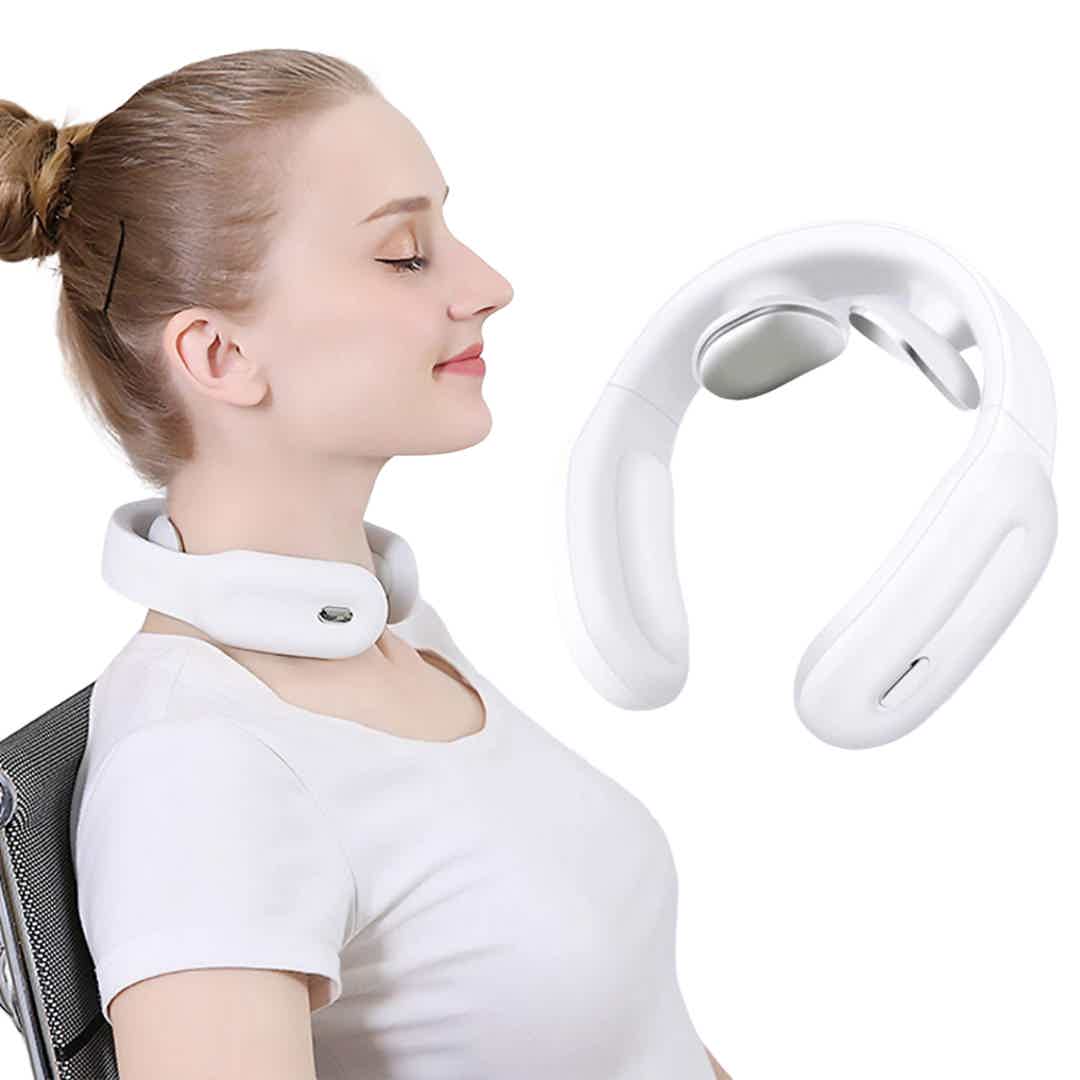 The Electric OSOMNECK™ Intelligent Neck Massager brings modern clinical level relief technology into a beautiful and Compact Design. Proprietary Electronic Pulse-based healing for instant neck relief and maximum comfort. Reduce neck strain and Restore Damaged Cervical Balance.
The Electrical Impulses directly hit the pain points and stimulates the muscles around it, allowing them to soften and release the tension stored.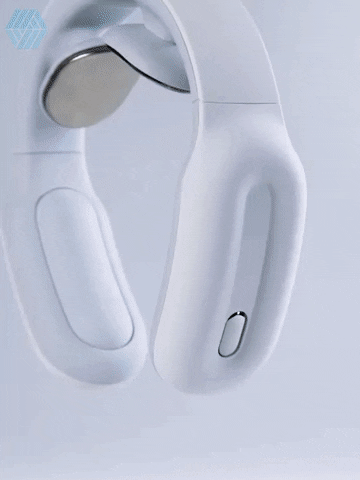 Comfortable To Use: This neck massager with breathable soft silicone adopts Ergonomic Design, high-elastic frame technology, Intelligent 4D Design and 4-point fixed design to fit your neck better.
With the unique headphone style, this fashion cordless neck massager adopts exquisite design and Lightweight Design, which is only 160g, suitable for commute, shopping and so on.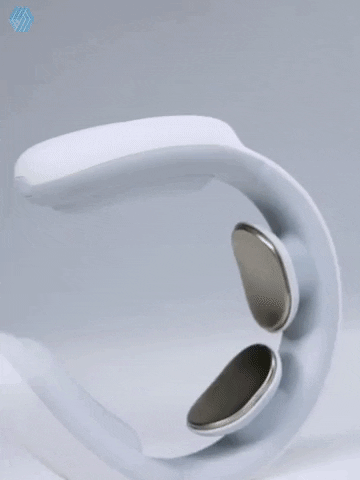 Warm Compress, Quick Relief Neck Pressure: The warm compress technique, the neck massager give you the most comfortable neck relaxation.

Updated with the New Interior Sensor and programs, which can precisely control the temperature to avoid excessive heat.
The Osomneck™ can simulate real human massage to Promote Blood Circulation.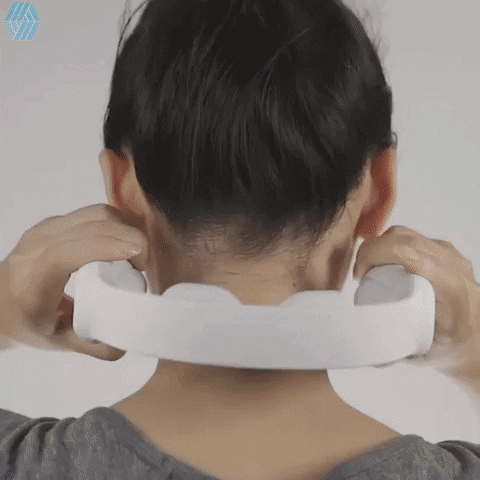 Enjoy Massage Anytime Anywhere: Fashion and Smart appearance, Shopping and working are not awkward!
The Built-in Large-Capacity Charging Power allows you to enjoy a Comfortable Experience for a long time.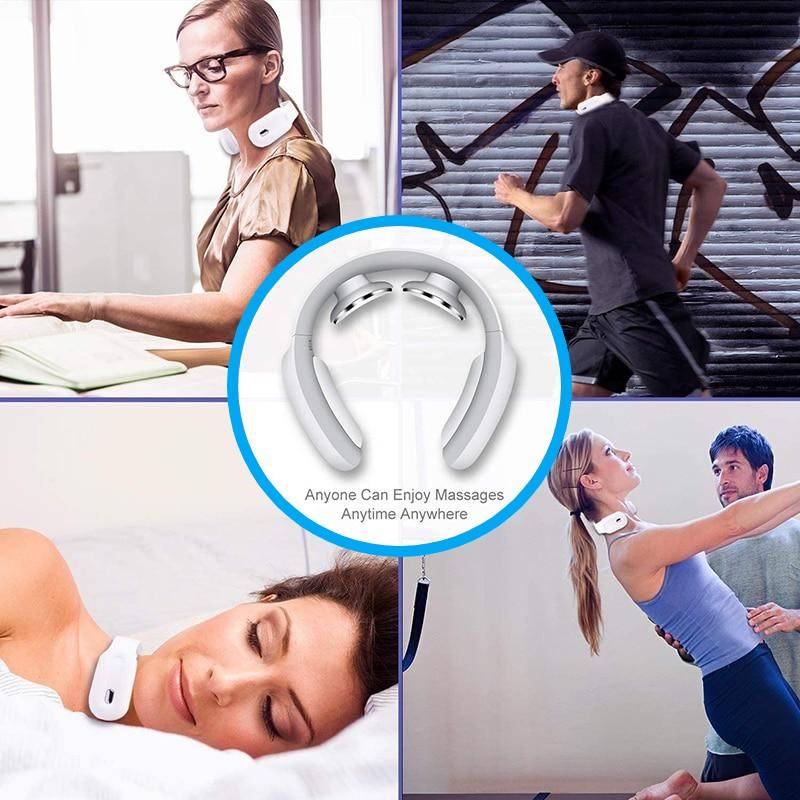 Osomneck™ was created as the best alternative to having another person massage away the pain. It's an advanced massager made for your neck and back. It will help you do away with the aches of stress and bad posture.

This helps you both now and for the future. Now, it can offer you pain relief. In the future, it will help prevent additional pain from building up. It's also very user-friendly. The user can change the intensity of the massage very easily according to preference. This can be done with a simple push of a button.
The device is Ergonomic and Effective. For best results, keep your hair away from your neck using a clip or hair tie. The recommended length of use is 15 minutes per day or more. Continue using the product especially when you need it the most.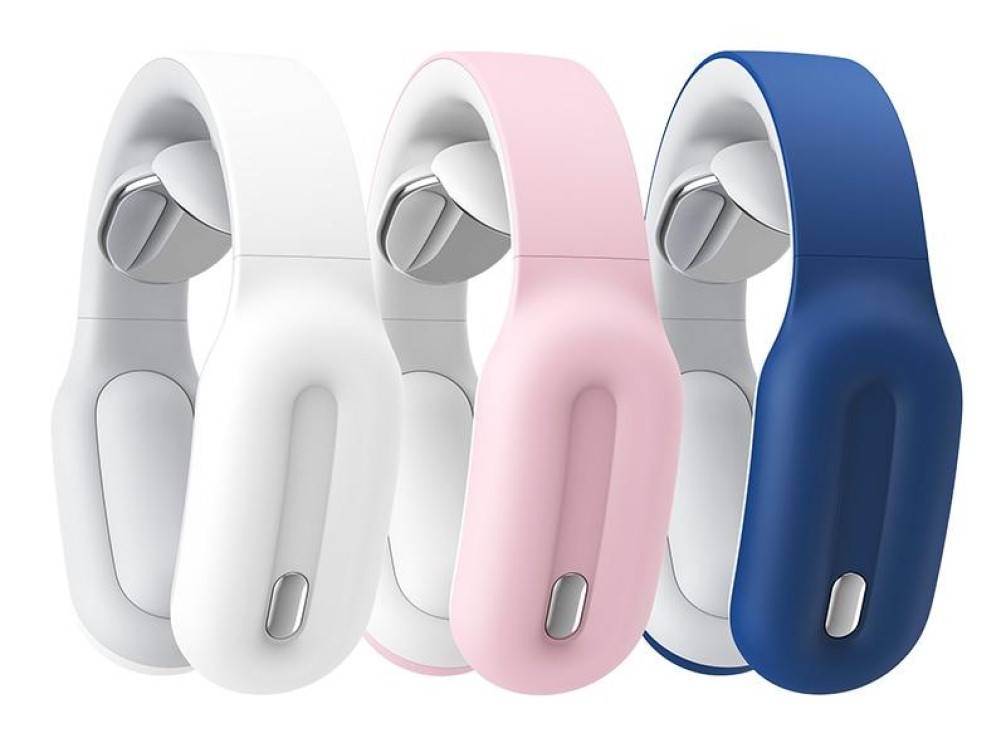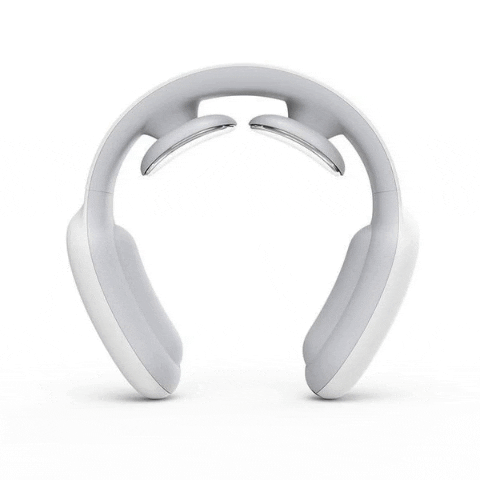 Easy Charging: Charger bank and mobile phone charger can charge this neck massager, It's convenient to charge in home , in car or in work.

Charging mode, completely free from the wire limitation of traditional massager, can enjoy the pleasure of massage while freely moving..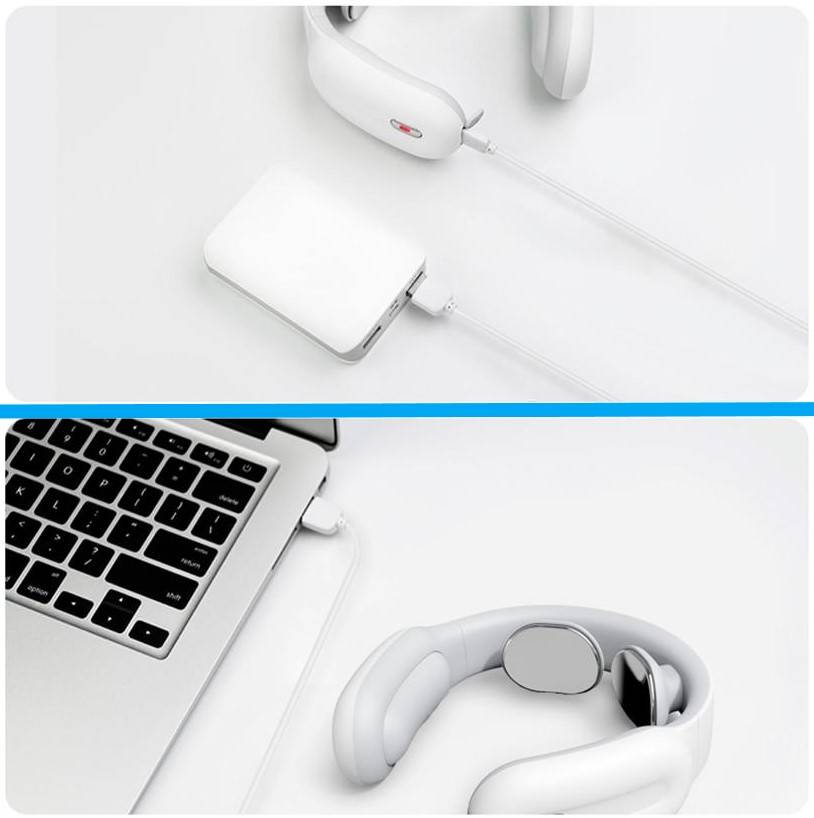 The Osomneck™ massager is the best Christmas and Birthday gift for Women, Men, Dad, Mom, Wife, Husband.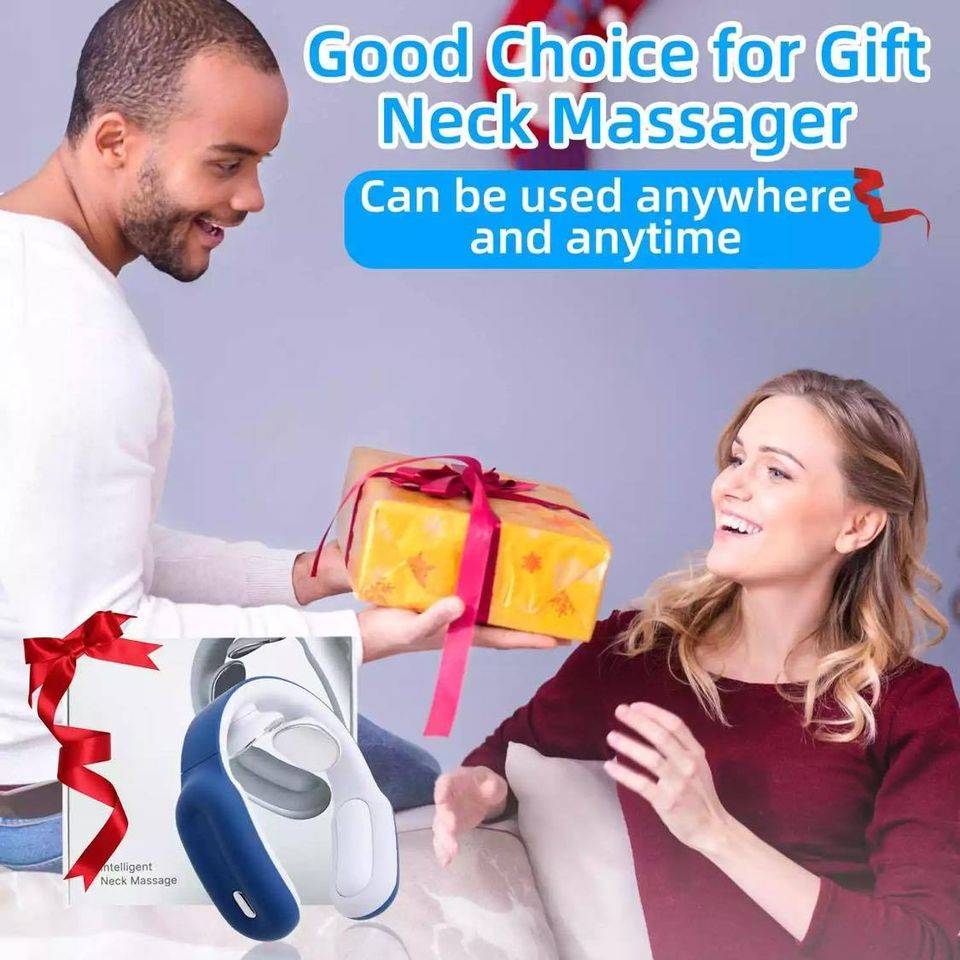 How To Use:

Before use we suggest using a wet towel to clean the skin.

You may feel an electric shock which is normal when you use it the first time, long-term use will be better.

Make sure the massager is in close contact with your skin

Press the Power button 3s to turn on.

Press the Heat button on the remote control to activate the heating mode.

Press the M button to switch 3 massager modes.

Press the +/- button to adjust power levels (total 15 levels).

Each time you change the mode the power level will back to level 0.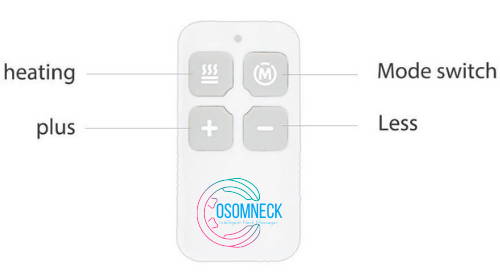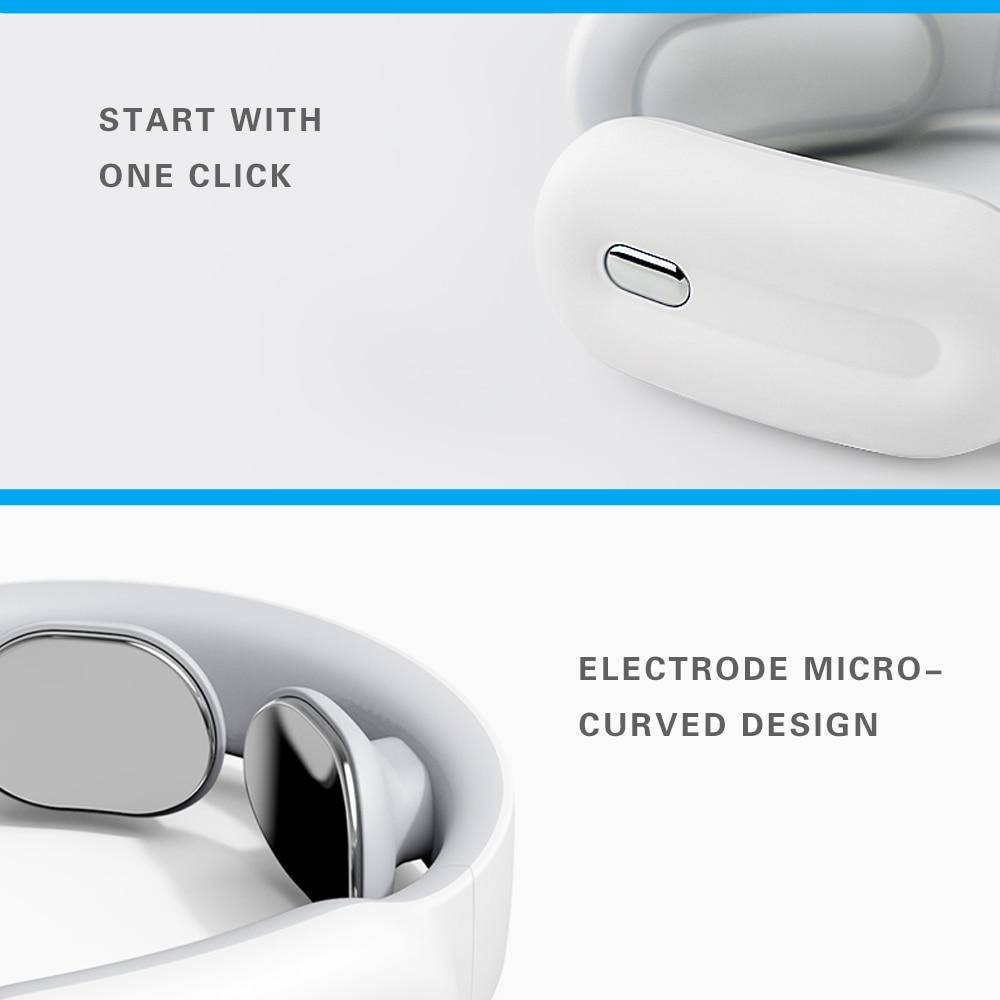 Specifications:

Color: White/Pink/Dark Blue
Size: 155,5*148*60mm/5.59*5.43*2.36"
Material: ABS + 304 stainless steel
Weight: 160g
Charging mode: USB Voltage parameters: DC5V; 1A; 5W
Built-in lithium battery capacity: 450mAh
Duration: Massage 15 minutes a day for about 1 month.
Mode: Acupuncture and moxibustion mode, massage mode and knocking mode.
Package Details:

1 X USB Osomneck™Massager
1 X USB Charger
1 X Remote Controller
1 X User Manual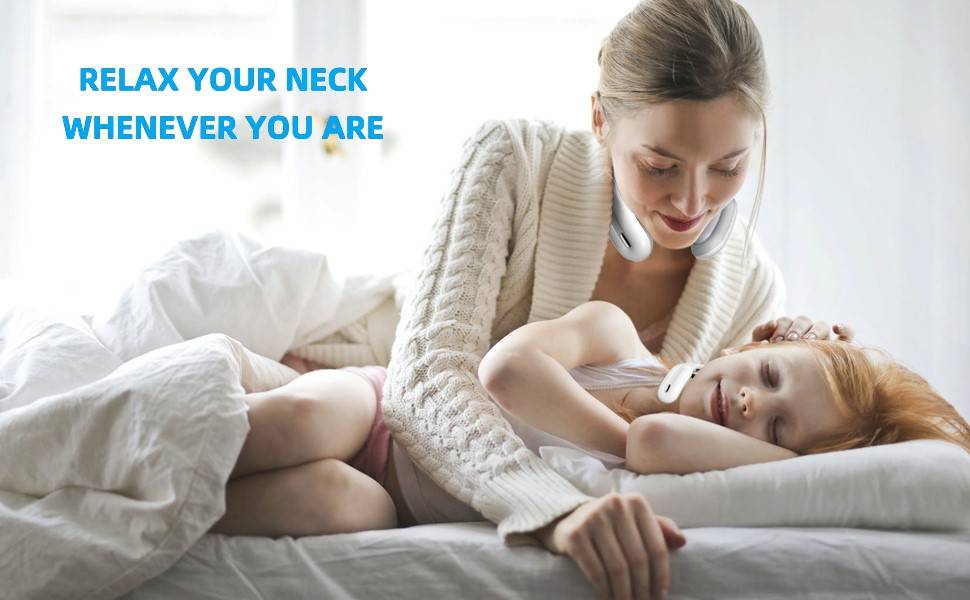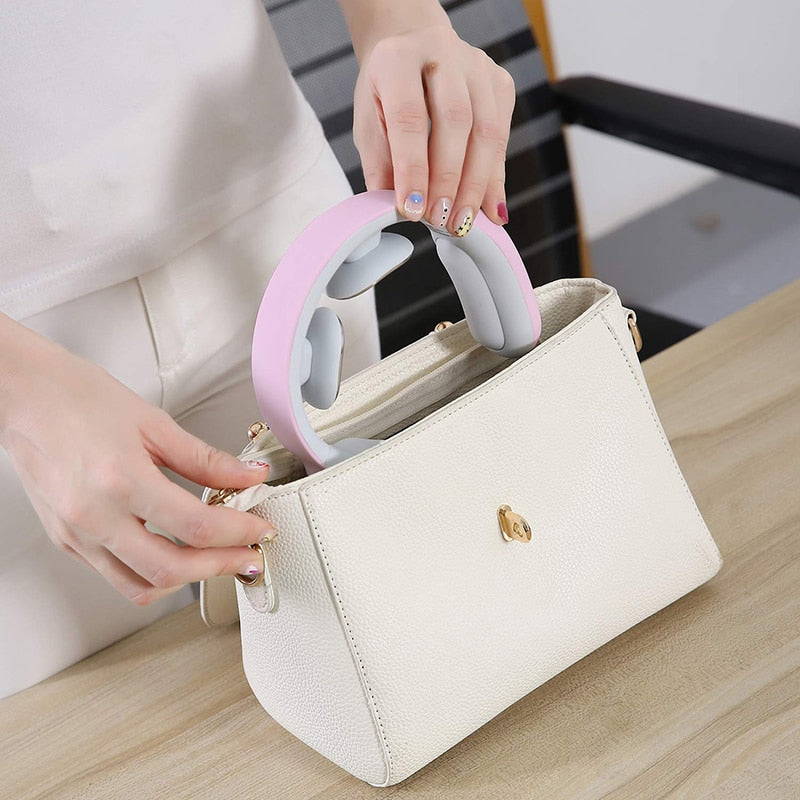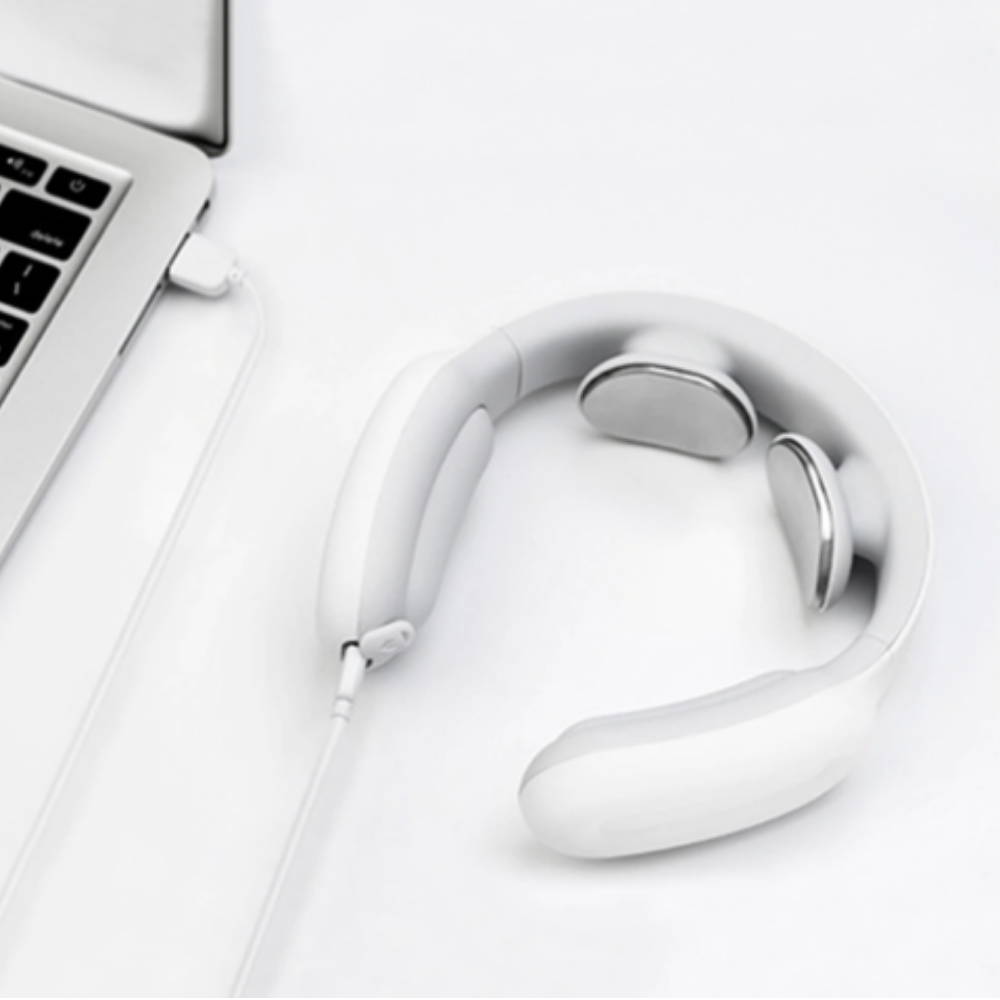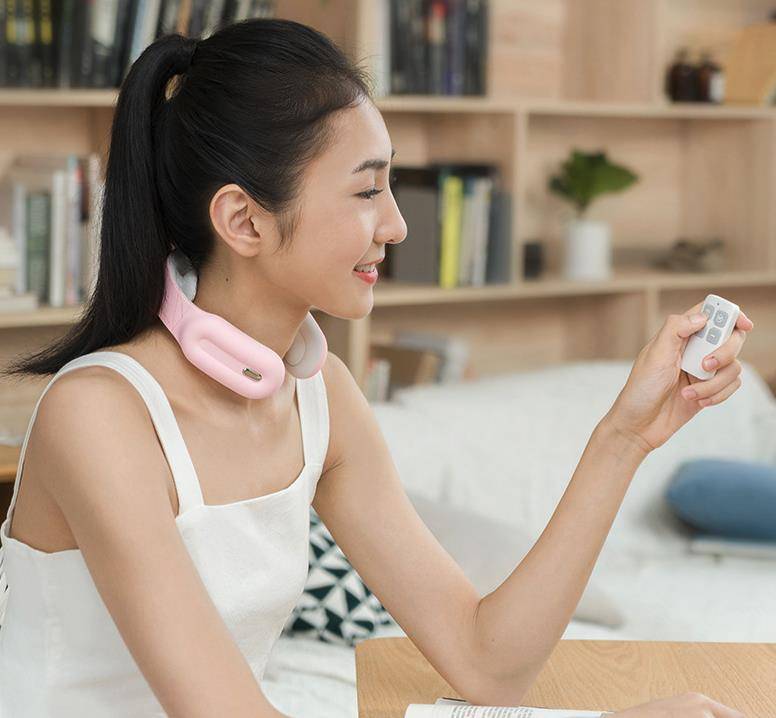 FREQUENTLY ASKED QUESTIONS
What kinds of feelings should I be expecting from this device?
This device uses TENS technology. You will feel little shocking vibrations. If you feel like the shocks are too intense, you can easily adjust the intensity level with the remote.
Does this neck massager have heat for your neck?
Yes, it is equipped with 107.6 Fahrenheit constant-temperature and compress technique for ultimate relaxation.
My neck is a little thick, will it still fit?
Yes, its elastic and flexible design allows for all neck sizes.
Yes, it charges via micro usb.
How long should I use it for?
The device automatically turns off after 15 minutes of use, which is the duration of treatment we recommend per day. After 1-2 weeks of consistent use, you should be abled to feel a great improvement.
Who shouldn't use this product?
- heart pacemakers and other implantable medical electronic devices
- artificial heart or/and lungs and other life-supporting medical devices
- electrocardiographs
- pregnant women
- acute suppurative inflammation patients
- near the heart
- patients with sensory impairment due to high peripheral circulatory disorders, including diabetes

Three fully equipped massage modes that have 15 gear adjustments
TENS pulse technology gives you the perfect massage


Softer than a balloon! This neck brace is super comfortable

Easy access to all our features using our special remote
WORLDWIDE LIGHTING FAST SHIPPING
We are selling our products in US/Europe, good logistics structure allow us to have an edge over competitors and deliver parcels faster than anyone else.U.S orders will be shipped via USPS & FedEx and International Orders will be shipped depending on the fulfillment center the product is from.
24/7 SUPPORT VIA-EMAIL
We have the most friendly customer support, who is ready 24/7 to help you and will do whatever it takes to solve your problem. Every customer is important and will be treated personally. If you want to ask - Contact us
Choose your packge and save big on your order
WHAT OUR CUSTOMERS SAY...