OSOMPRO™ SUPPORT BELT: Providing Clinical grade traction and decompression therapy, which helps lift your upper body and unloading the weight off the lower back and allowing the muscles to relax. Helps to relieve pressure off pinched nerves.

BACK PAIN RELIEF: Through traction, reduce the burden around ligament, bring good rest for the damaged lumbar fibrous ring. Stretch and relieve tight lower back muscles and relieve the pain such as degenerative discs, hyperglycemia of lumbar vertebra, long time driving or sitting, scoliosis and anesthesiologists and more.
ENJOY ANYTIME ANYWHERE: Can be used during activities, or while resting and relaxing, such as walking, sitting,lying down, gardening, golfing, working, driving, etc.
WHY DO I NEED THIS?
The spine and back supports us in our daily life. Any pain coming from it affects us more than we know. Chronic back problems is bad for long term health. 

When back pain is not treated, it affects your health and leads into mental problems like poor focus, restless nights, increased stress, reduced productivity and social impairment. This directly affects the quality of your life.

The solution?
Use the same therapy chiropractors use to decompress the spine and relieve lumbar pressure.
 WHAT IS IT USED FOR?
The belt helps hold your midsection together to help support and stabilize your spine and muscles.
With such support, you will stand taller and straighter, because it helps stop you from slouching.
This not only helps improve your posture but also helps to reduce pain and strain on your back.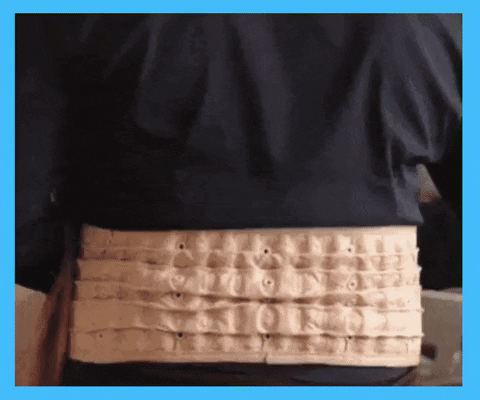 HOW IT IS WORKS?
The Decompression Belt is not just a regular back support belt. It's used by doctors and back specialists during visits.
When it is inflated, it increases in height by 4 inches (7.5 cm). The belt cradles the hip and the lower rib cage, it helps lift your upper body, unloading the weight off the lower back and allowing the muscles to relax.
In doing so, the belt helps decrease pressure on your back, stretches tight muscles, and decompresses the discs. Less pressure means less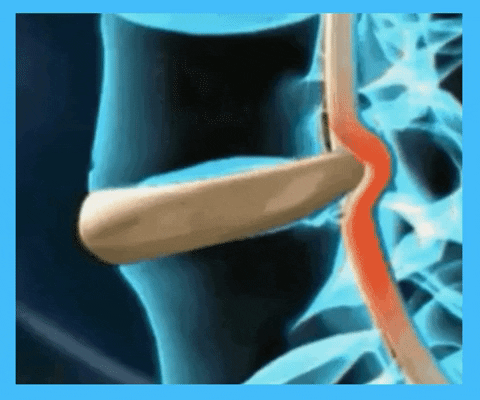 WHAT ARE THE BENEFITS?
RELIEVES BACK PAIN –

 

With its air traction capability, this support belt can effectively minimize the stress on your ligaments which then eases the tension on your lumbar fibrous spring. It also acts as an excellent back massager thanks to its ability to reduce muscle pain caused by scoliosis, degeneration discs, other back-related conditions, and even long-distance driving. 
EFFICIENT DESIGN – This physio belt features a letter H-shaped pneumatic support that can deliver enough waist protection while slowly adjusting the force on your lumbar. This feature will also make the belt very comfortable to wear even when you're doing daily chores.  
PROVIDES STRONG LUMBAR SUPPORT –

 

Equipped with top-notch decompression and traction capacities, this lumbar support belt can also help to get rid of your pinched nerves by lifting your torso and allowing your lower back muscles to rest.  
PORTABLE –

 

Always on the move? No problem! This air traction lumbar support belt will easily fit in your bag. You can take it to work, the gym, or even when traveling. 
EASY TO USE –

 

Unlike other back support straps that are hard to wear and adjust, this air traction lumbar belt is very easy to put on and will only take a few moments to inflate. 
ONE SIZE FITS MOST –

 

The belt comes with an extension strap so that people with waist sizes of up to 49 inches can still use it with ease.
WHAT DOES IT SOLVE?

✅ Sciatica

✅ Herniated/Bulging discs

✅ Degenerative disc

✅ Lumbar acute/chronic sprain

✅ Spondylolysis and spondylolisthesis

✅ Compression fracture in the lumbar region

✅ Low back pain due to physical and/or physiological conditions

✅ Strenuous jobs requiring heavy lifting and/or long hours driving
ENJOY ANYTIME . ANYWHERE
Can be worn over or hidden underneath clothing.
Wear the back brace anytime you need extra support for your lower back:
Sitting, Standing, Heavy Lifting, Driving, Gym, CrossFit, Yoga, Motocross.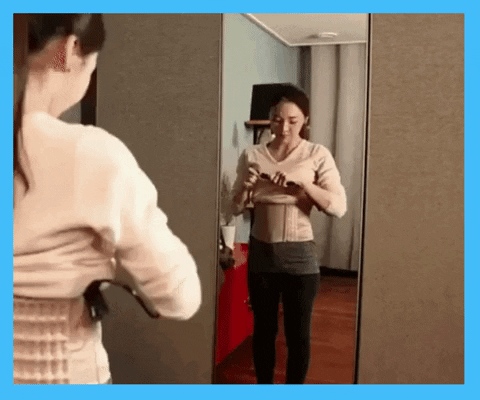 Best Gift for Your Families, Friends & Lovers
Package Including:
1 x OSOMPRO™ Decompression Back Belt
1 x Hand air pump
1 x Extend belt
1 x Use manual
  WORLDWIDE LIGHTING FAST SHIPPING
We are selling our products in US/Europe, good logistics structure allow us to have an edge over competitors and deliver parcels faster than anyone else.U.S orders will be shipped via USPS & FedEx and International Orders will be shipped depending on the fulfillment center the product is from.
24/7 SUPPORT VIA-EMAIL
We have the most friendly customer support, who is ready 24/7 to help you and will do whatever it takes to solve your problem. Every customer is important and will be treated personally. If you want to ask - Contact us