Osomstrectch™ Back Support is a convenient at home back pain treatment and preventative care product. It's a simple, passive way to gently stretch your entire back, helping to eliminate the source of your back pain and restore your natural back curve.
How Does It Work? When lying down on Magic Back, gravity allows the front of your body to effortlessly stretch out and upwards, and the surrounding muscles start to relax, gently decompressing the discs in your vertebrae, realigning the spine, relieving tension and pain.
 You'll be amazed by how good you feel after just one use! As you get more advanced and flexible, you can adjust the curve on the arch to a more advanced setting, and in no time, you'll be walking taller and with more confidence as your posture will improve.
Adjustable Stretch Level: The back massage stretcher has 3 slots for height adjustment. The higher the back stretcher lifts the stronger stretch you will get. You can fix this back stretcher device in a most comfortable level for easily stretch and effective pain relief.
Multi Purpose: The lumbar alignment stretcher can be used whenever you are lying or sitting. The back alignment device can be placed on a chair to help correct your sitting posture, or car seat to serve as a lumbar support for car that helps reduce the tiredness especially for long time road drive.
Sturdy Material: Made of premium quality ABS. Use it forever! Ideal for use at home, at the office chair, at the gym, in the car or yoga mat.
Description:
Material: ABS
Level: three-level adjustment
Maximum load: 150 kg
Size: 38.5 x 16.8 cm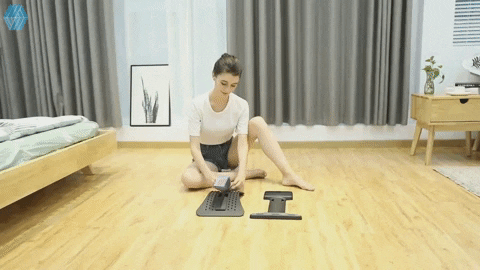 WORLDWIDE LIGHTING FAST SHIPPING
We are selling our products in US/Europe, good logistics structure allow us to have an edge over competitors and deliver parcels faster than anyone else.U.S orders will be shipped via USPS & FedEx and International Orders will be shipped depending on the fulfillment center the product is from.
24/7 SUPPORT VIA-EMAIL
We have the most friendly customer support, who is ready 24/7 to help you and will do whatever it takes to solve your problem. Every customer is important and will be treated personally. If you want to ask - Contact us