Live Life Free From Constant Hand Pain
This OsomHand™ Intelligent Hand Massager is designed to give you the Comfortable & Efficient Massage. it will provide you with the closest feeling to a Real Hand Massage. Sit back and Enjoy a Good Hand Massage after a long day of work or before going to bed.
Multi-functional and Specially Designed
Do you want to relieve finger numbness and joint pain and relax your hand muscles? Our OsomHand™ Intelligent Hand Massager are Multi-functional and Specially Designed - Air Compression and Hot Compress Massage, taking care of every part of your hands (fingers, joints and wrist) for Pain Relief with Effective Compression Therapy!
Air Compression and Hot Compress Massage
Compression Massage soothes the hands and fingers from the top to the bottom for Relaxing Feeling, it Helps Stimulate the muscles comfortably and effectively helps relieve carpal tunnel and finger tension, ease soreness, tired hands. Optional heat feature, the gentle heating Helps Promote Blood Circulation and ease any swelling on your hands.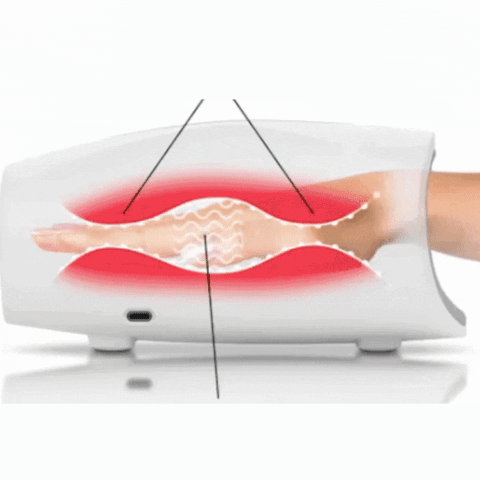 Doesn't only take your Hand Pain Away but also improve your overall mental & body wellness by pressing specific Hand Acupressure Points.
What is a Hand Pressure Point?
In acupressure, pressure points are thought to be Powerfully Sensitive Parts of the body. That by applying pressure to our body's pressure points, it can Help Relieve Pain, Establish Balance, and Improve Health throughout the body.
6500 Physical Therapy Patients
Over 6500 Hand Physical Therapy Patients have successfully tried the massage tool and experienced Decreased Arthritis Pain and Faster Recovery after carpal tunnel surgery.
Thanks to its portable and lightweight design, OsomHand™ allows you to enjoy a hand massage even while watching TV, working at the office, or traveling!
The perfect gift for a loved one! If you're looking for a great gift that has an innovative, life-enhancing factor, then you'll love our cordless heat massager. The unique sleek design with shiatsu technology that can fit into vibrant home decor or professional office desks. The soft inner cushion ensures 100% comfort, and the tingling sensation is normal during any kind of massage. Charge it once and you can use it for hours without worrying about cords or plugs..
EASY TO USE, IMMERSIVE EXPERIENCES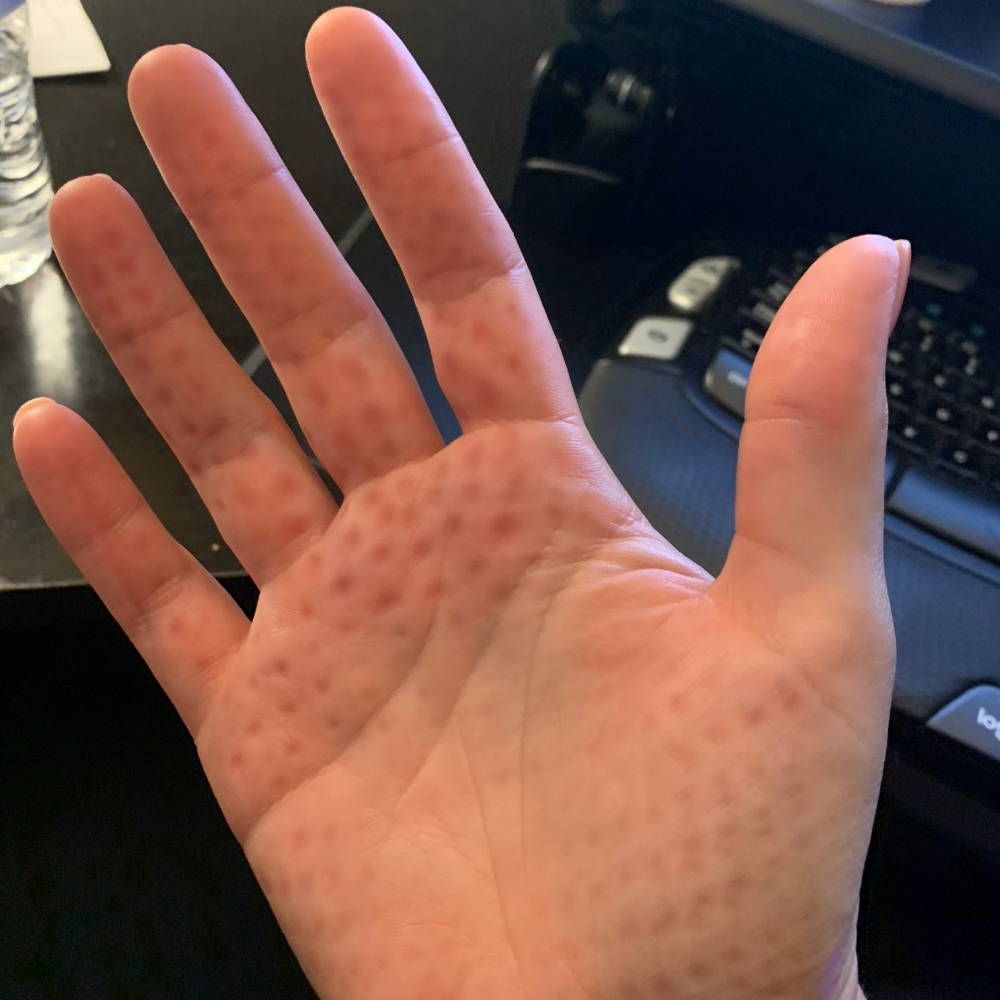 Very good pressure point hand massager. Several settings to choose from allows the machine to focus on certain areas of the hand and wrist. You can also choose how strong the pressure on the hand should be. The circle marks are from the pressure of rubber points pushing against the hand then releasing. The device also has air bags inside that also apply pressure which feels really good. The circle hand marks will last for about thirty minutes after the massage. The device helps treat my hands where I sometimes get pain in the fingers from working long hours on a computer. I really like the device and would highly recommend!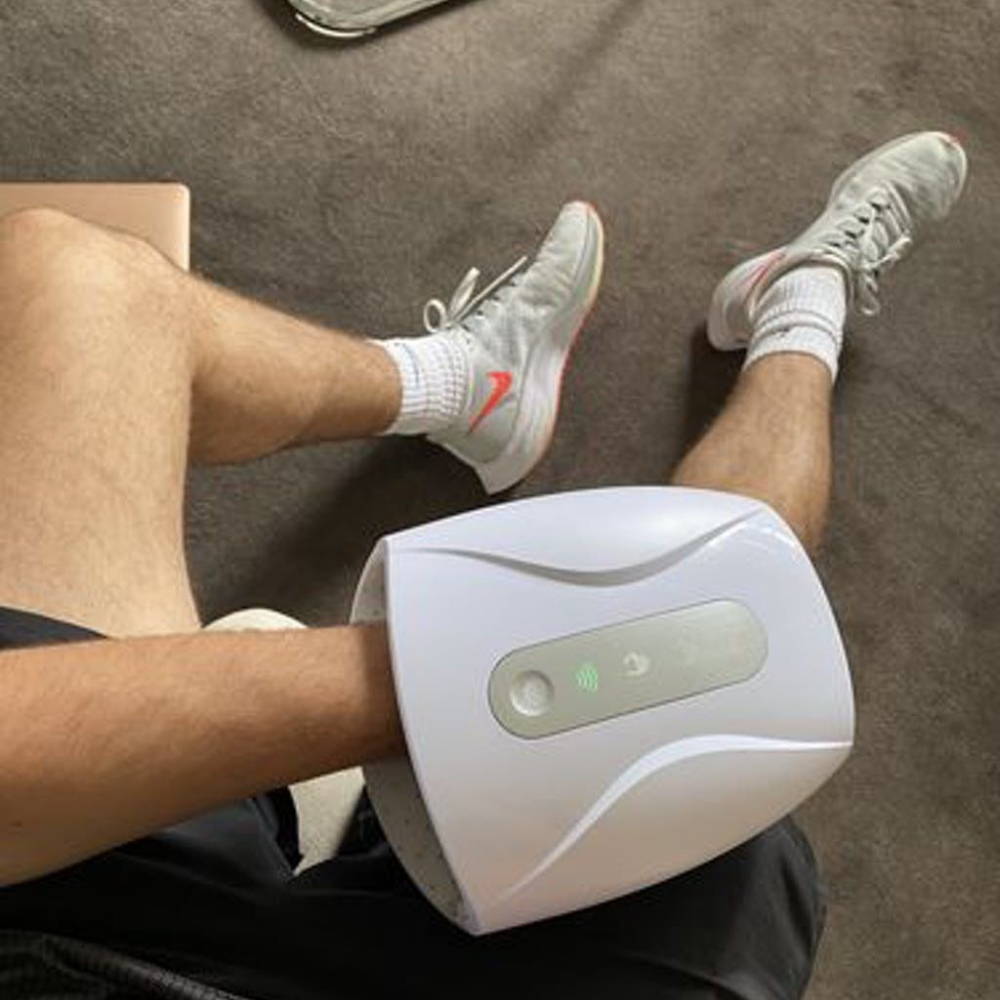 So soothing to use after playing tennis!
Highly recommend investing in one! and super easy to use the buttons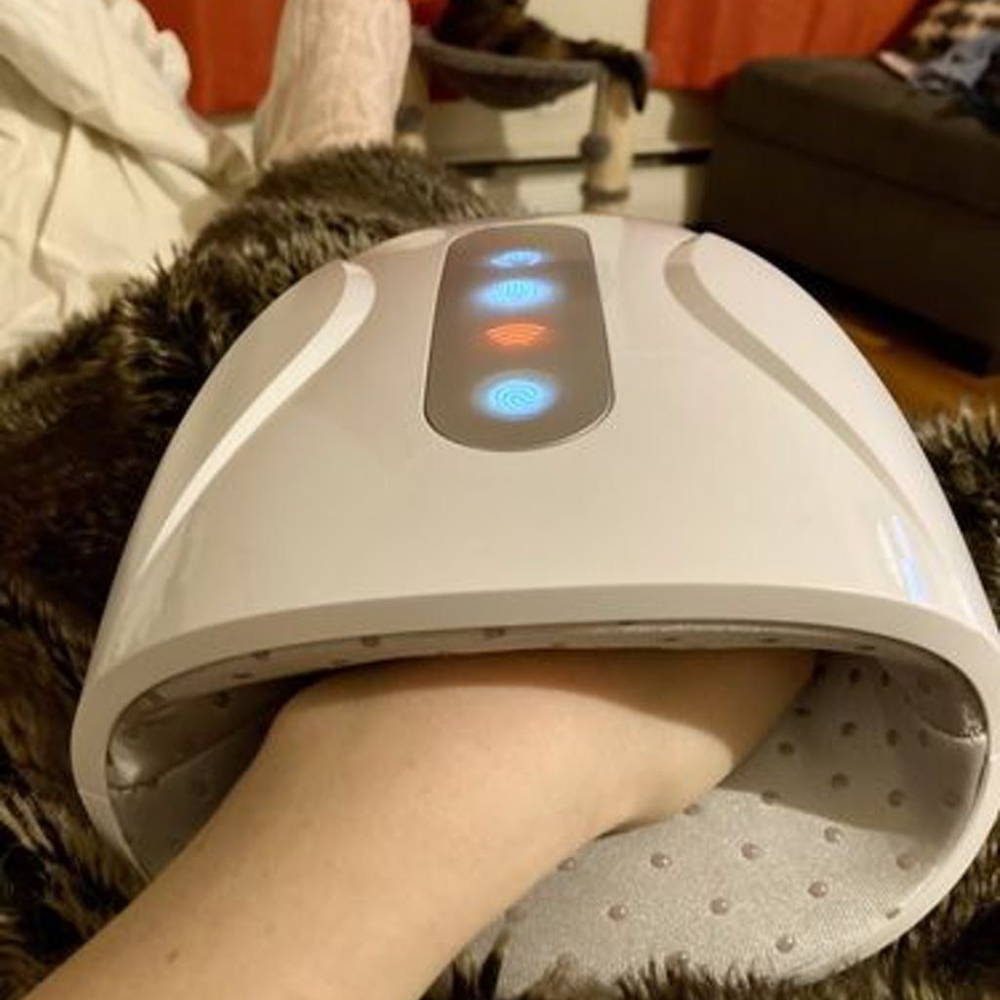 "I like the comfort of the design and the multi-function capabilities. Very well designed overall. Works well to relieve arthritic discomfort at bottom of thumb and wrist-related stress. Took just one use to figure out the various controls and options."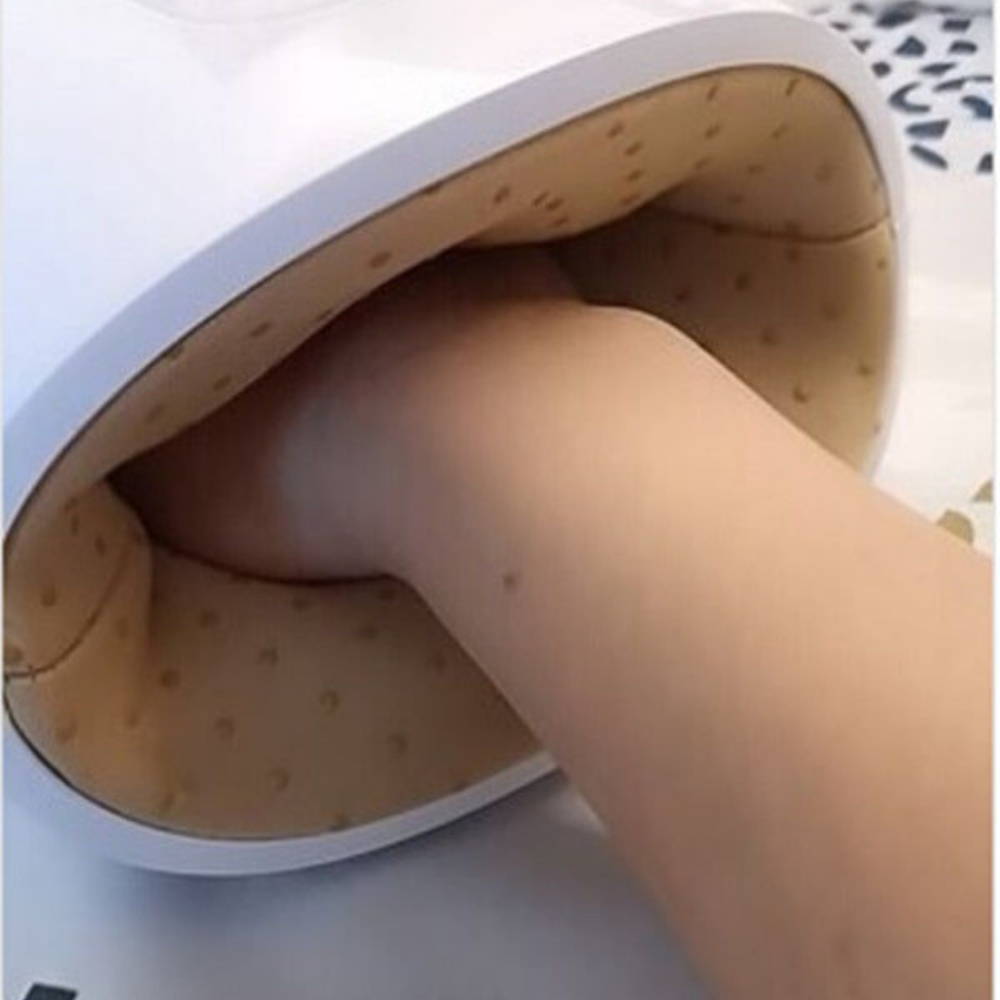 "Love this for addressing some arthritis issues. Felt like a warm hand massage, and it was easy to use while watching TV. When one hand was done it was easy to switch seamlessly to the other. A little annoying that the USB charging cord was so short, but we ran an extension cord under the couch."

Product name: OsomHand™ Intelligent Hand Massager
Weight: 750g
Dimensions: 210x178x104mm
Massaging Intensity: 3 levels of massaging intensity
Power type:lithium battery
Rated Power: 8W
Rated Voltage: DC 5V-1000mA
Battery Capacity: 2200mAh
Charging Time: 1.5-2H
Auto Working Time: 15 Minutes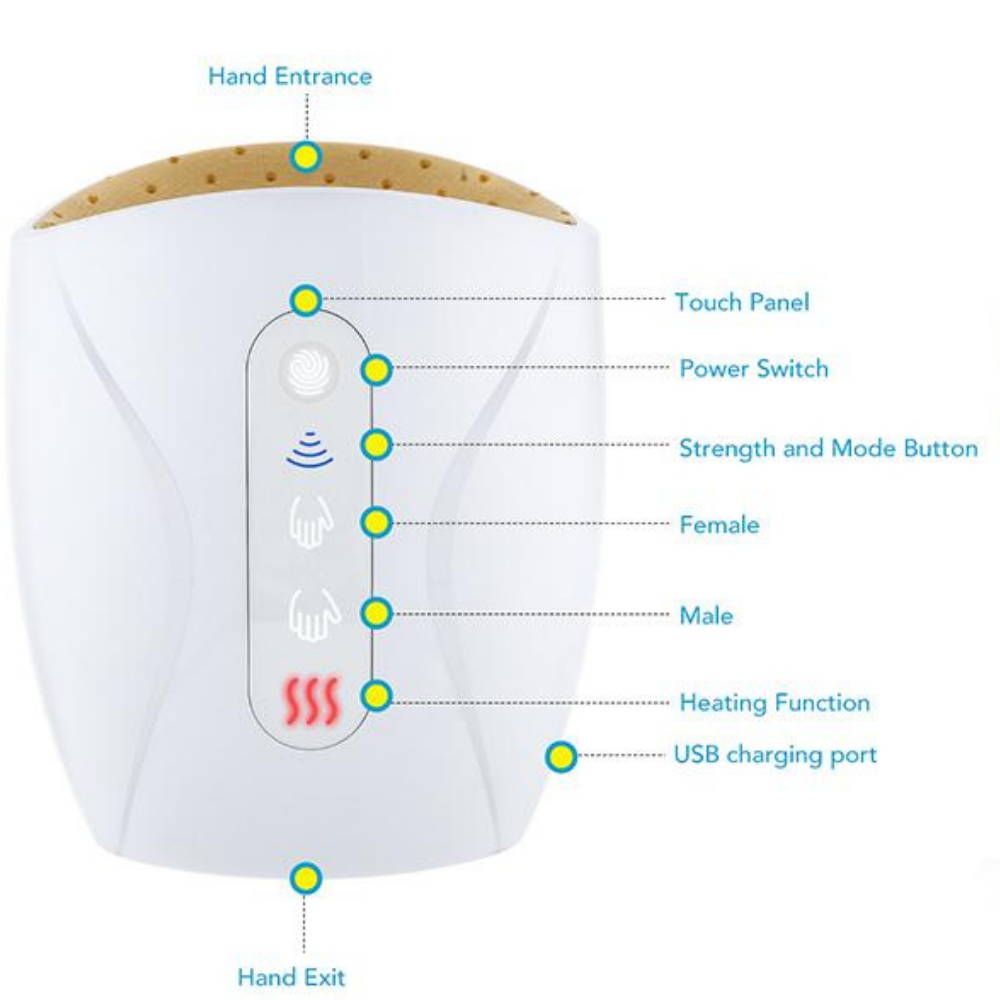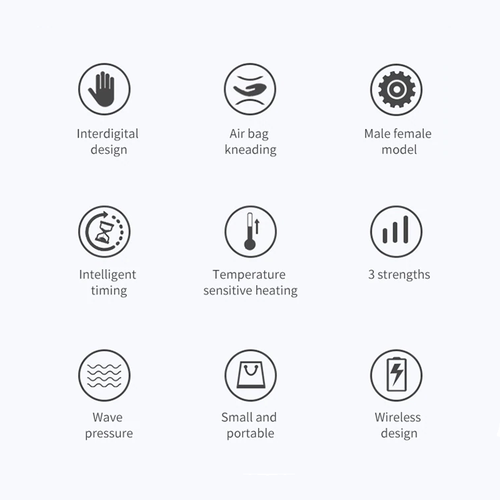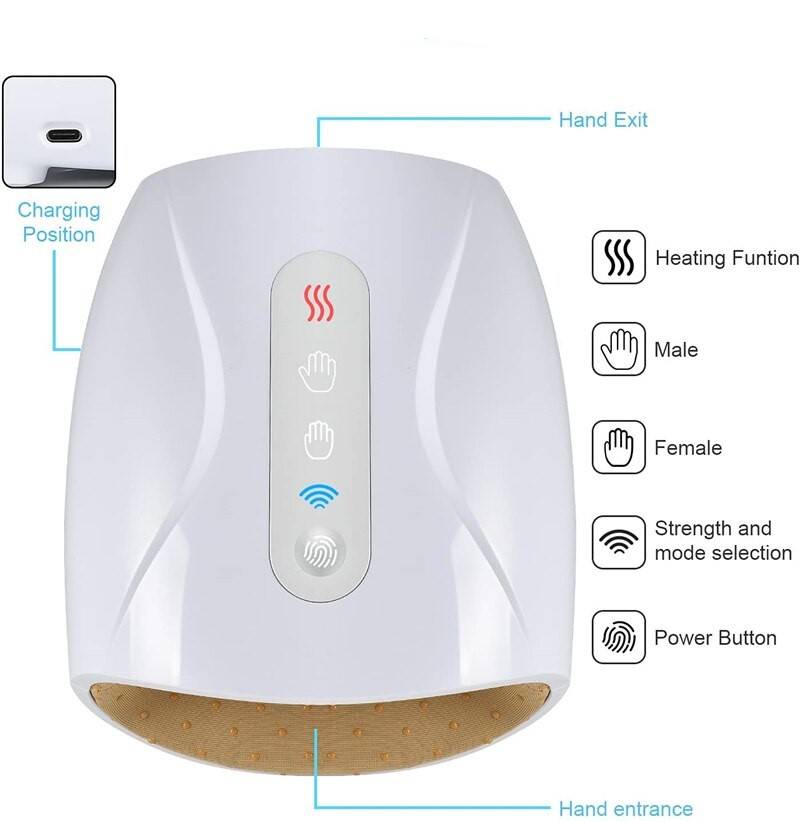 OsomHand™Hand Massager
1 x USB Type-C Charging Cable
Updated User Manual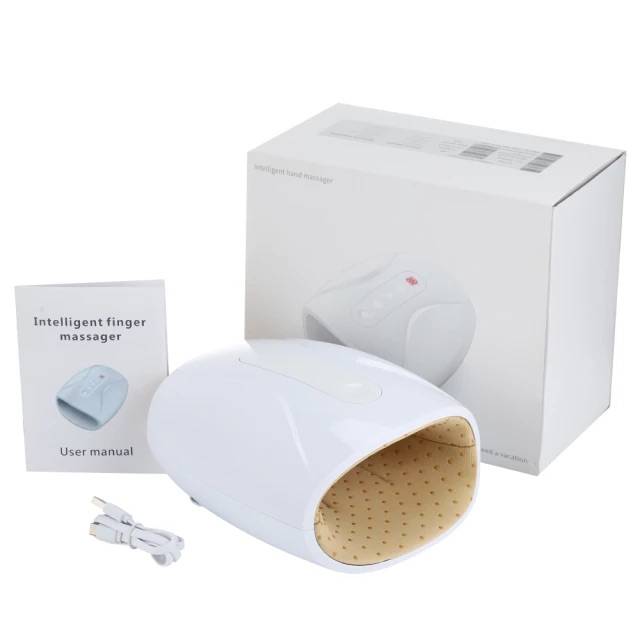 WORLDWIDE LIGHTING FAST SHIPPING
We are selling our products in US/Europe, good logistics structure allow us to have an edge over competitors and deliver parcels faster than anyone else.U.S orders will be shipped via USPS & FedEx and International Orders will be shipped depending on the fulfillment center the product is from.
24/7 SUPPORT VIA-EMAIL
We have the most friendly customer support, who is ready 24/7 to help you and will do whatever it takes to solve your problem. Every customer is important and will be treated personally. If you want to ask - Contact us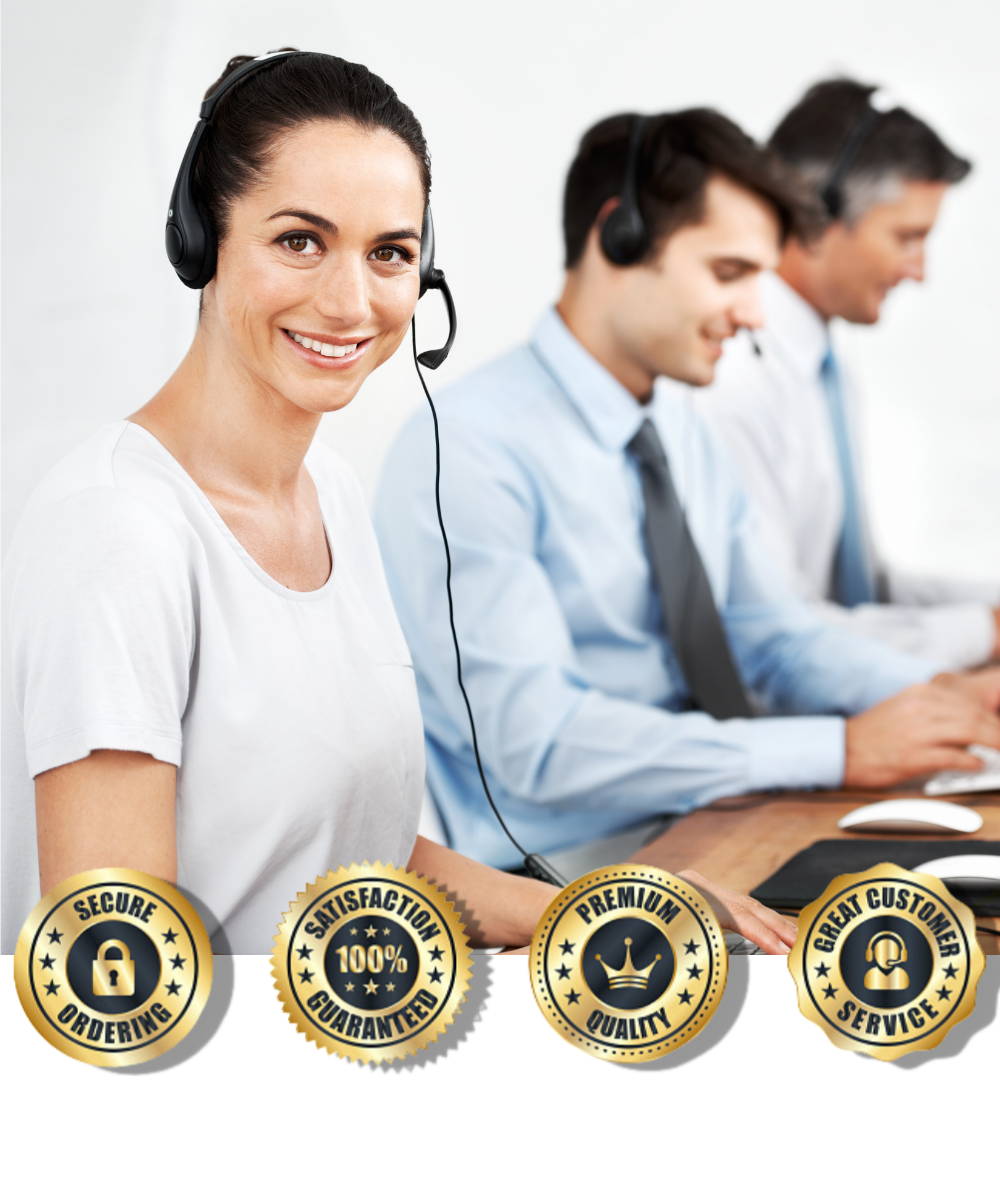 ASTRO™ GALAXY PROJECTOR GALLERY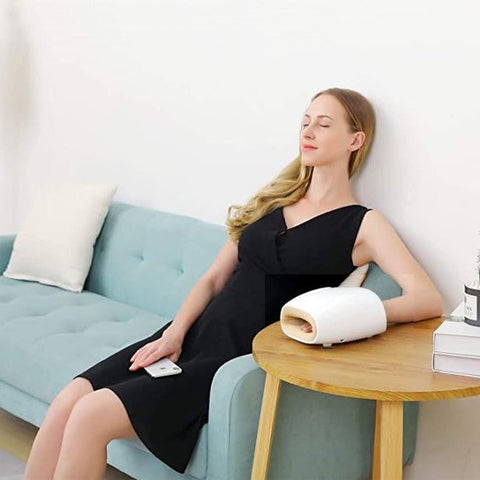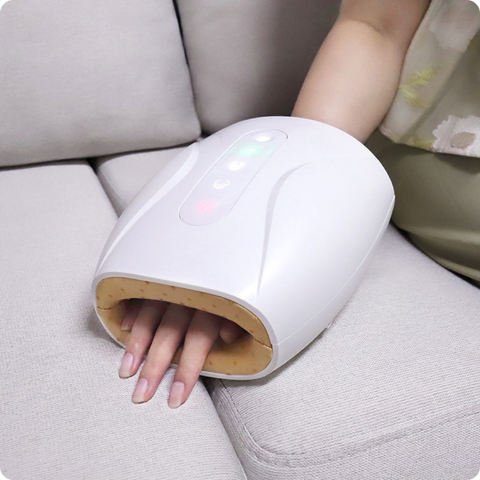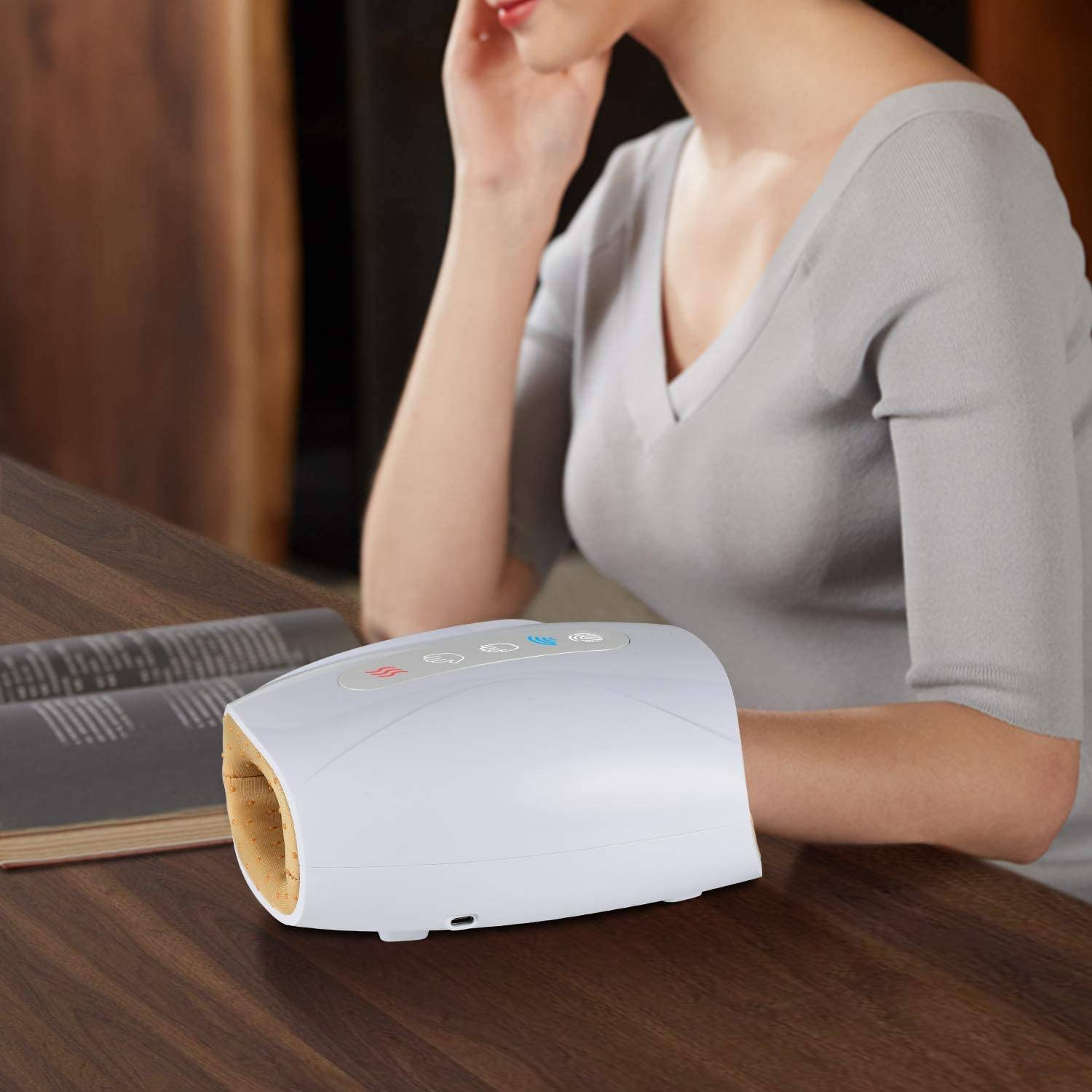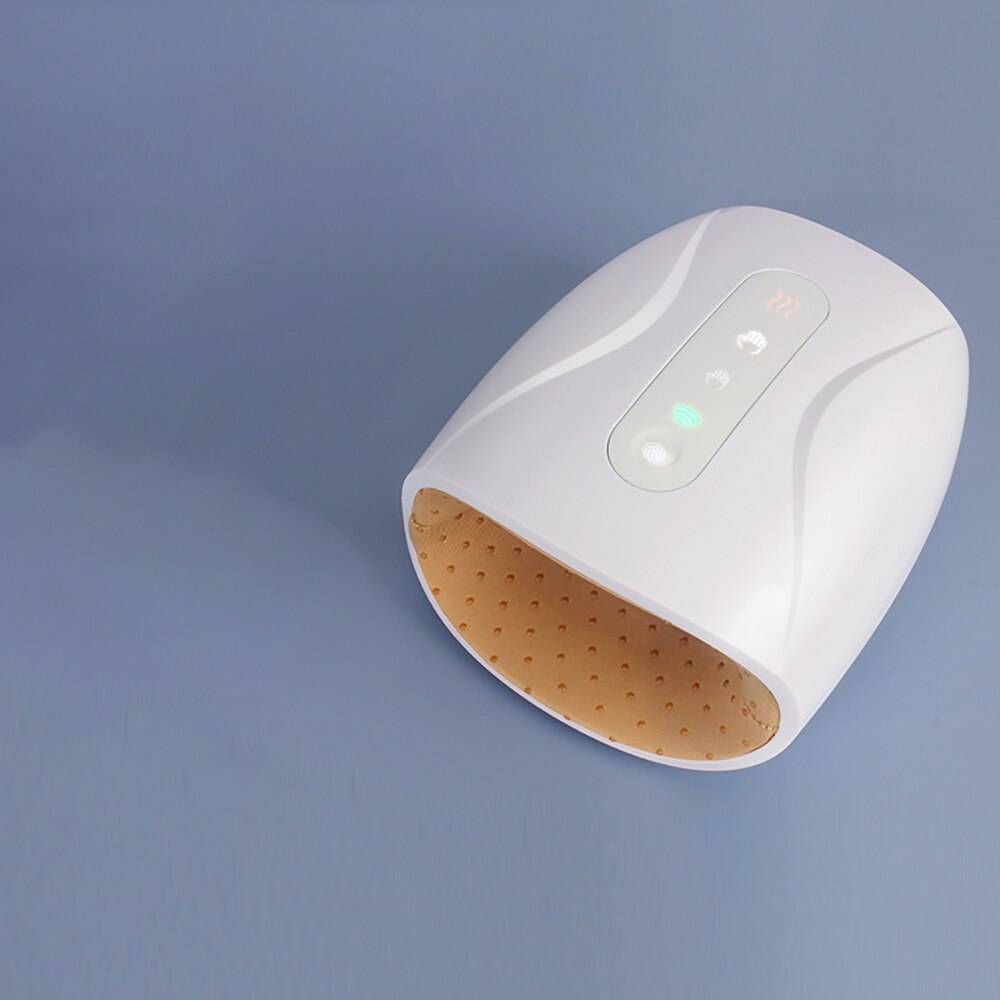 FREQUENTLY ASKED QUESTIONS

Where to plug the charger?
USB C cable comes with hand massager, you could plug it into a computer or laptop's USB port or an adapter.
Will this work on my arthritis thumbs?
Yes, dear, it is a press type electric massager. It can help you effectively relieve the discomfort caused by arthritis, but it can't treat your arthritis. If you often use it to massage you, your hand will get some pain relief and make your pain easier
How to use hand massager?
hand massager is easy to operate. The first step is to turn on the power button, the second step is to choose a button suitable for the size of your palm, the third step is to choose the intensity of massage, the fourth step is to choose the intensity of heating.
Does the palm compression from this device improve whole body blood circulation?
It stimulates circulation in the hands which will spread up the arms . The Hand massager would have much effect on the whole body.
Does this work massage the fingers individually or is it a single pocket?
This is a single pocket massager. Instead of using the traditional rolling technique, the Osomhand air compression massager applies pressure to the hand and wrist to help it relax and soothe the tense muscle.
i am lost the charge cable. What type is it?
We use a USB-C charging cable for the OsomHand Hand Massager.
Is this product the right size for small hands?
Our OsomHand Hand Massager covers a high range of different hand sizes up to 3.9''.
Our Customers love this product and rated it (4.9)